Version 3.5.3 is out! (15.03.18) Click here to view the Change log
Compatible with WordPress 4.8 / 4.9+ and WooCommerce 3.2 / 3.3+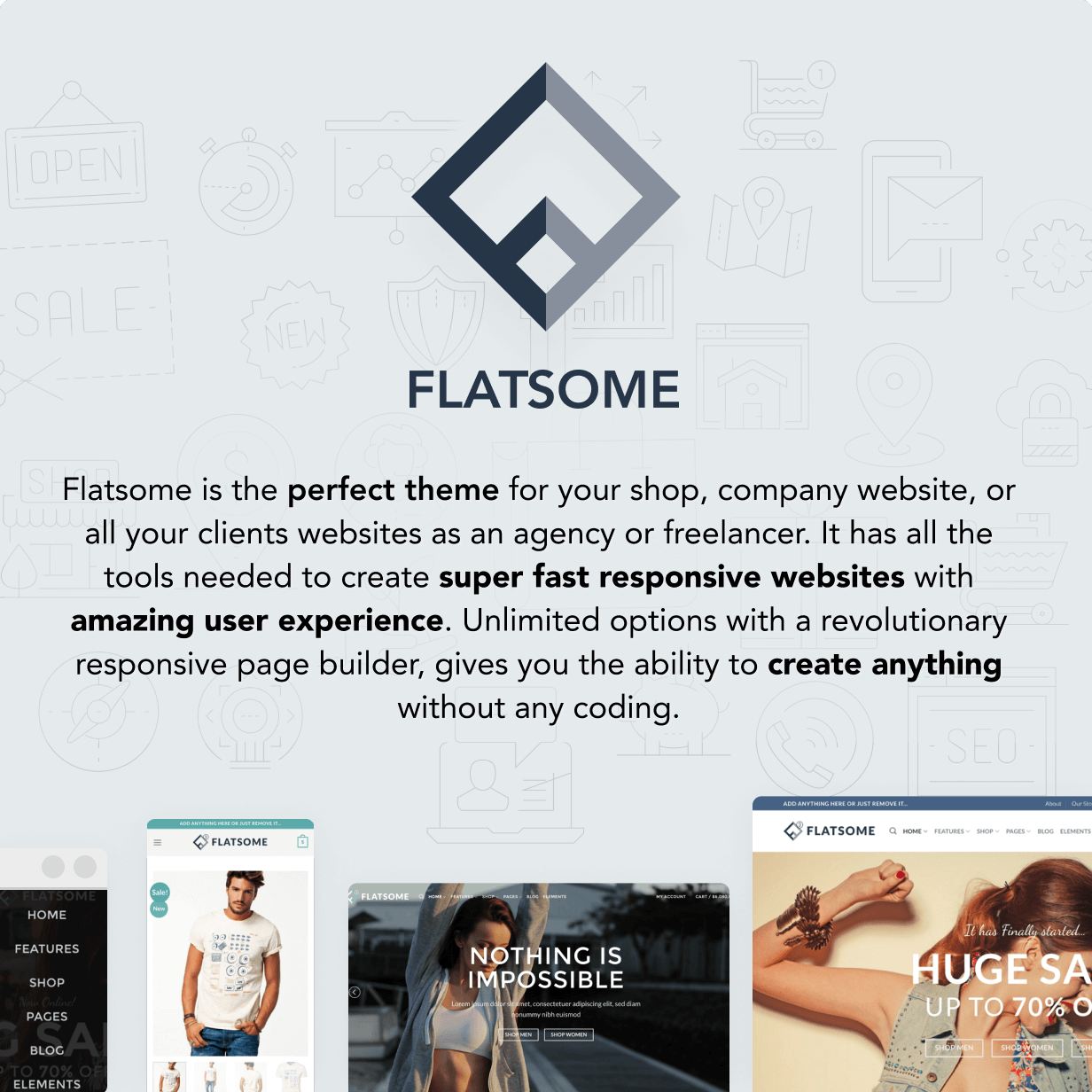 Multi-Purpose Responsive WordPress & WooCommerce Theme with incredible User Experience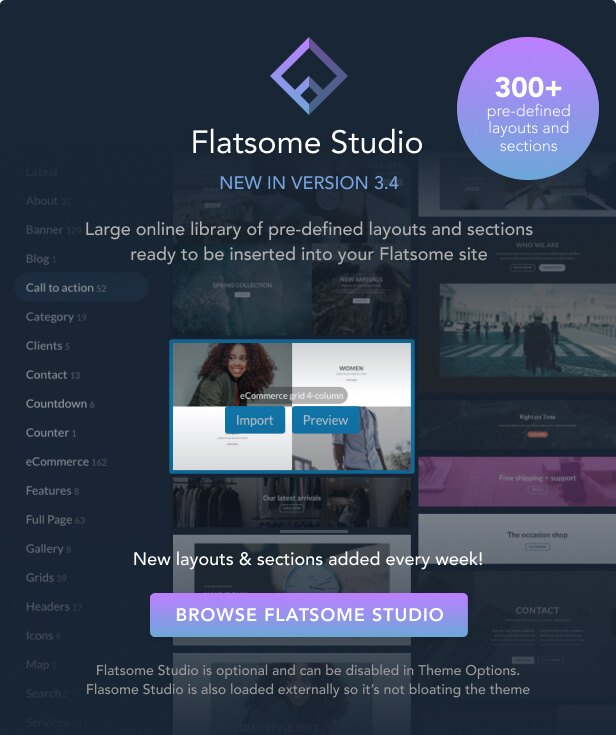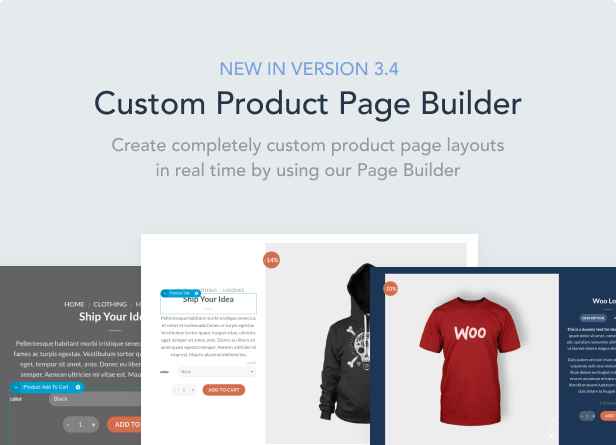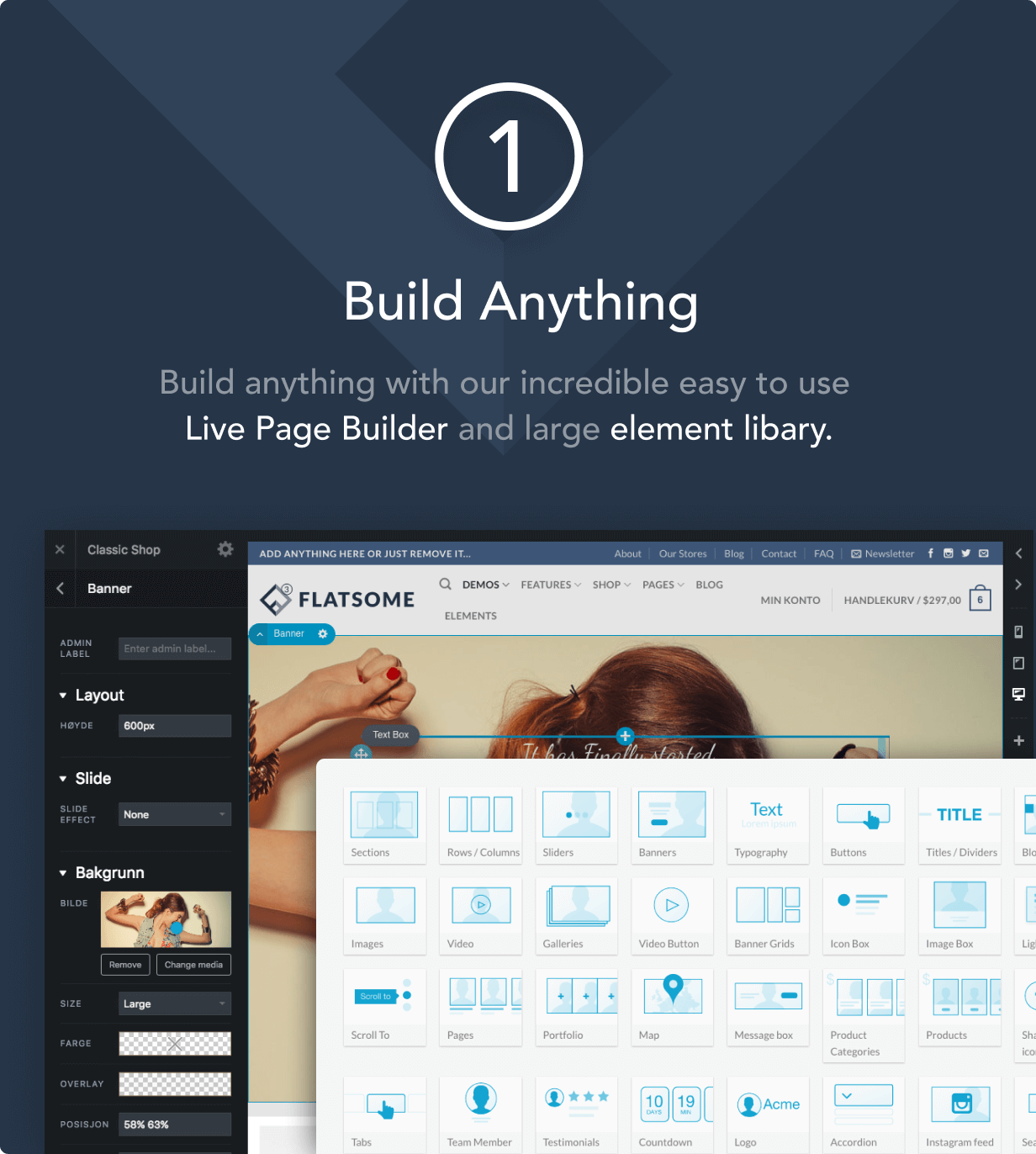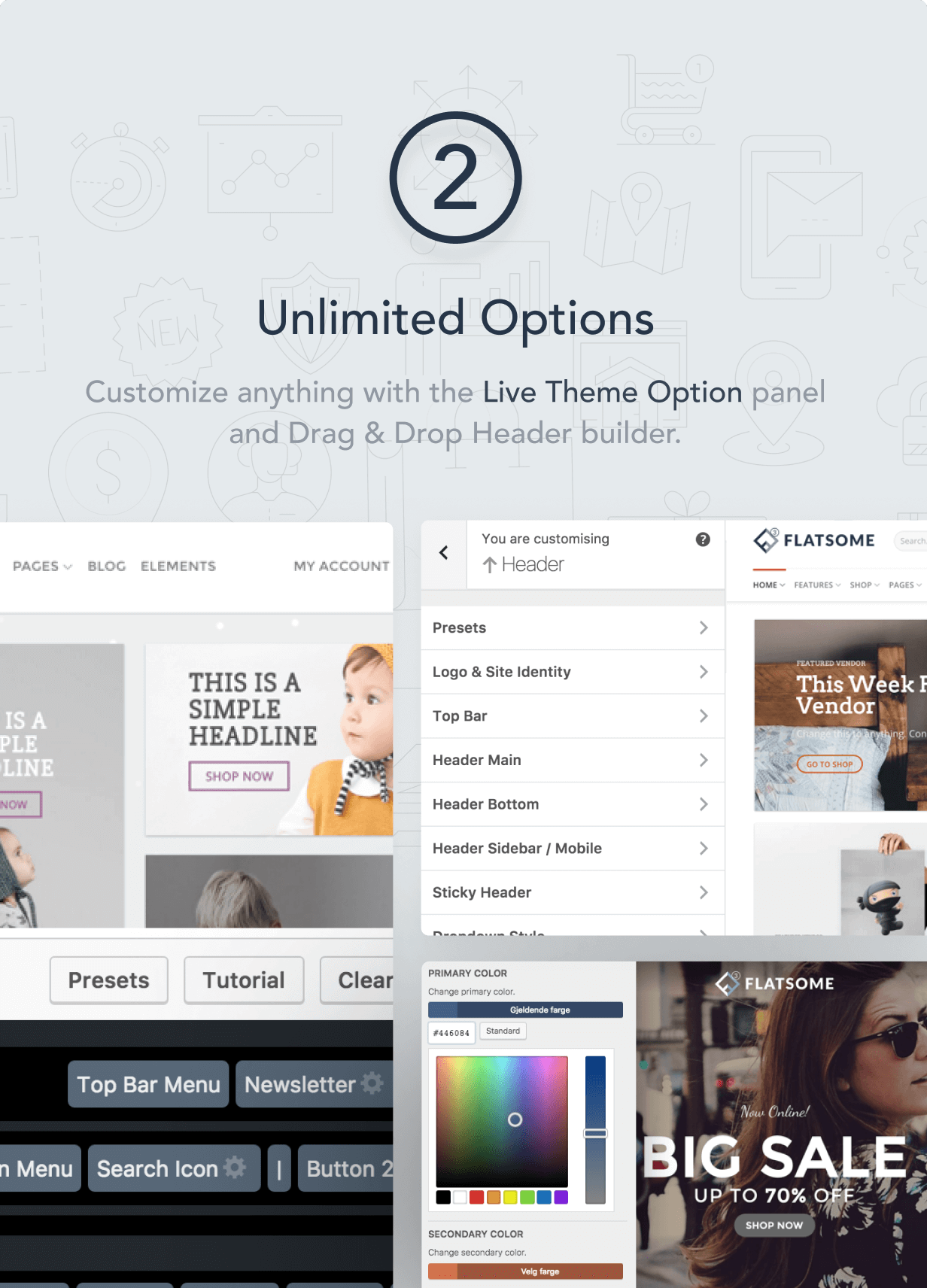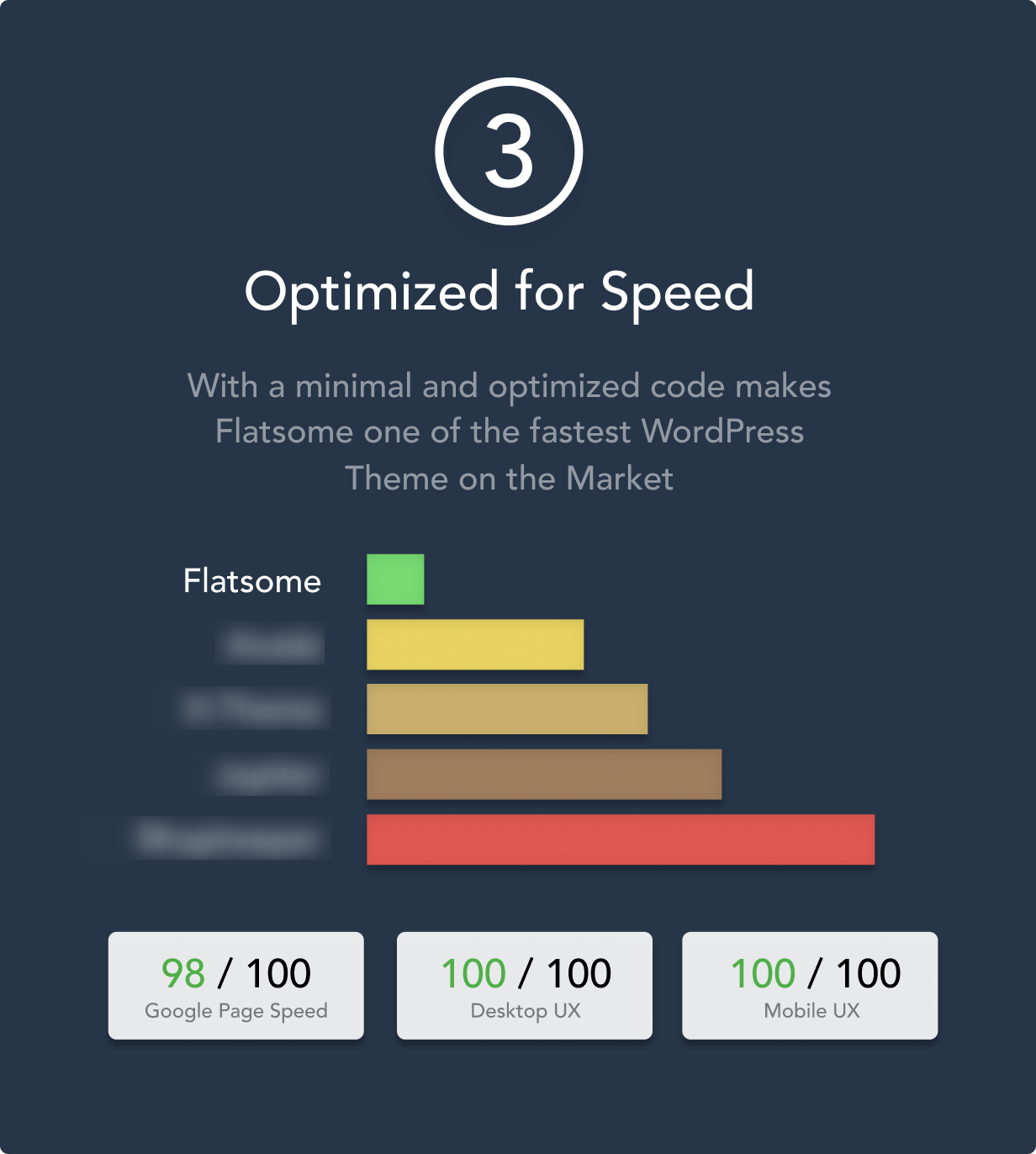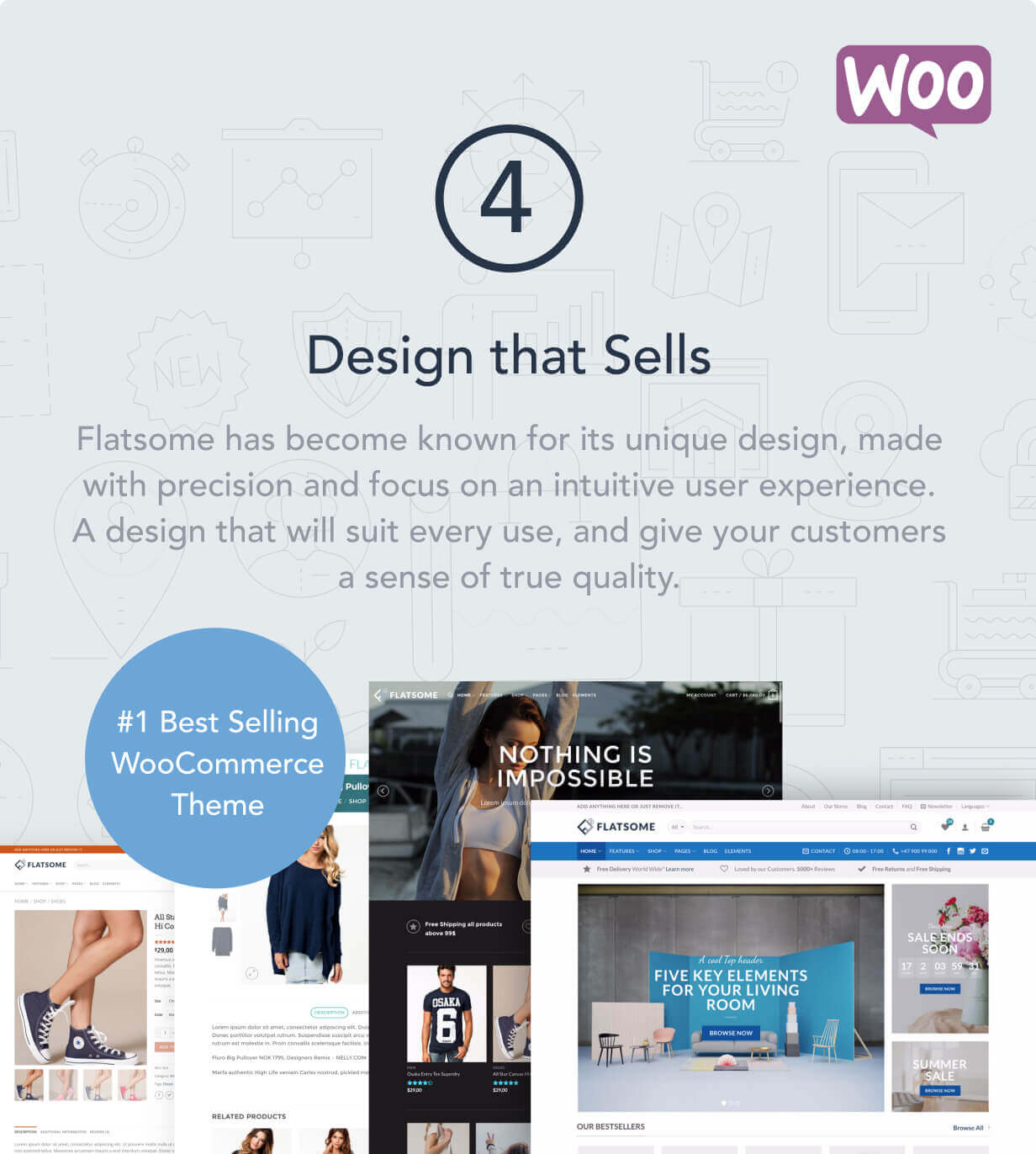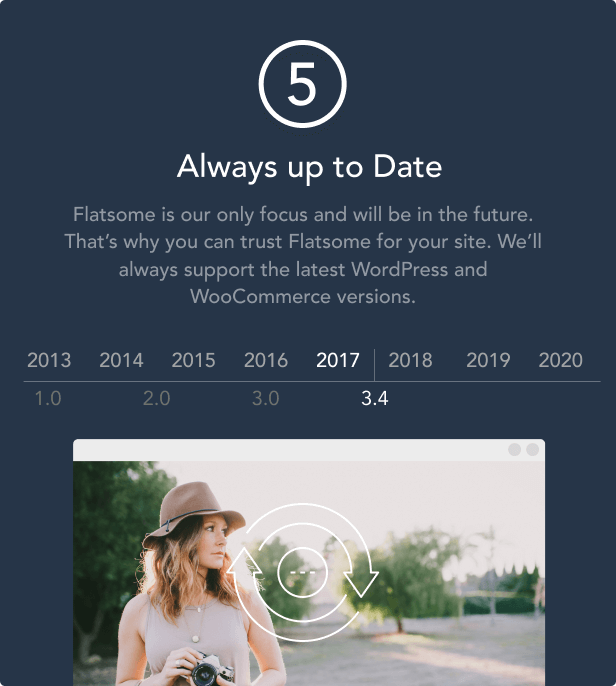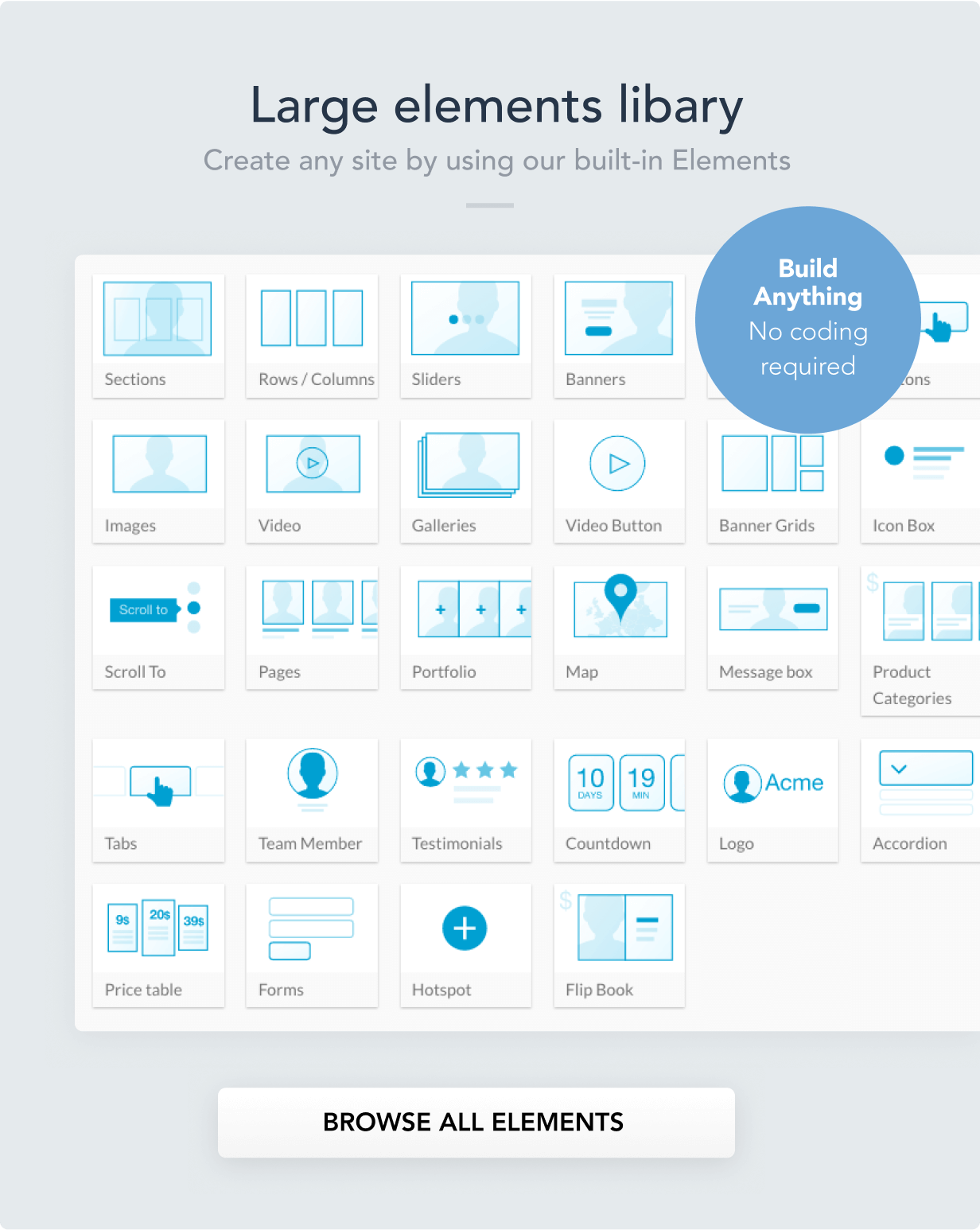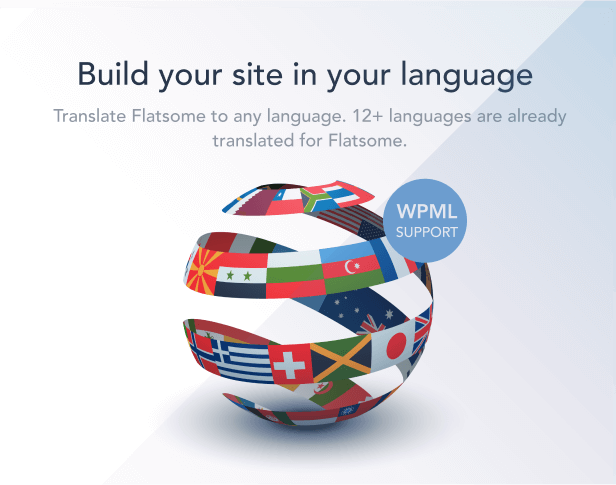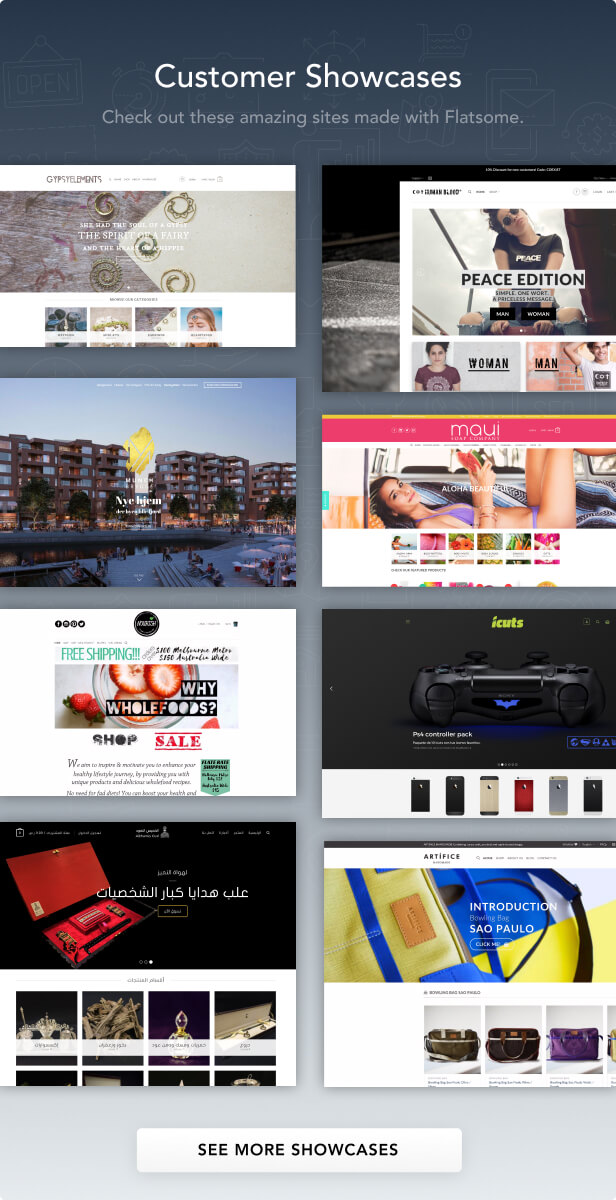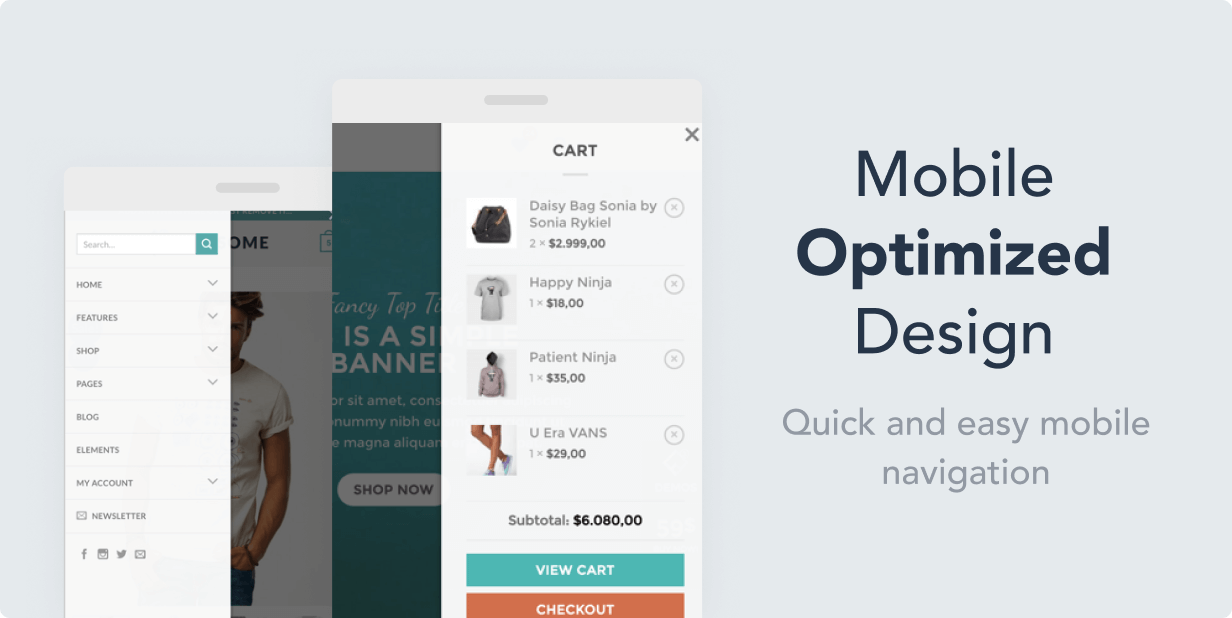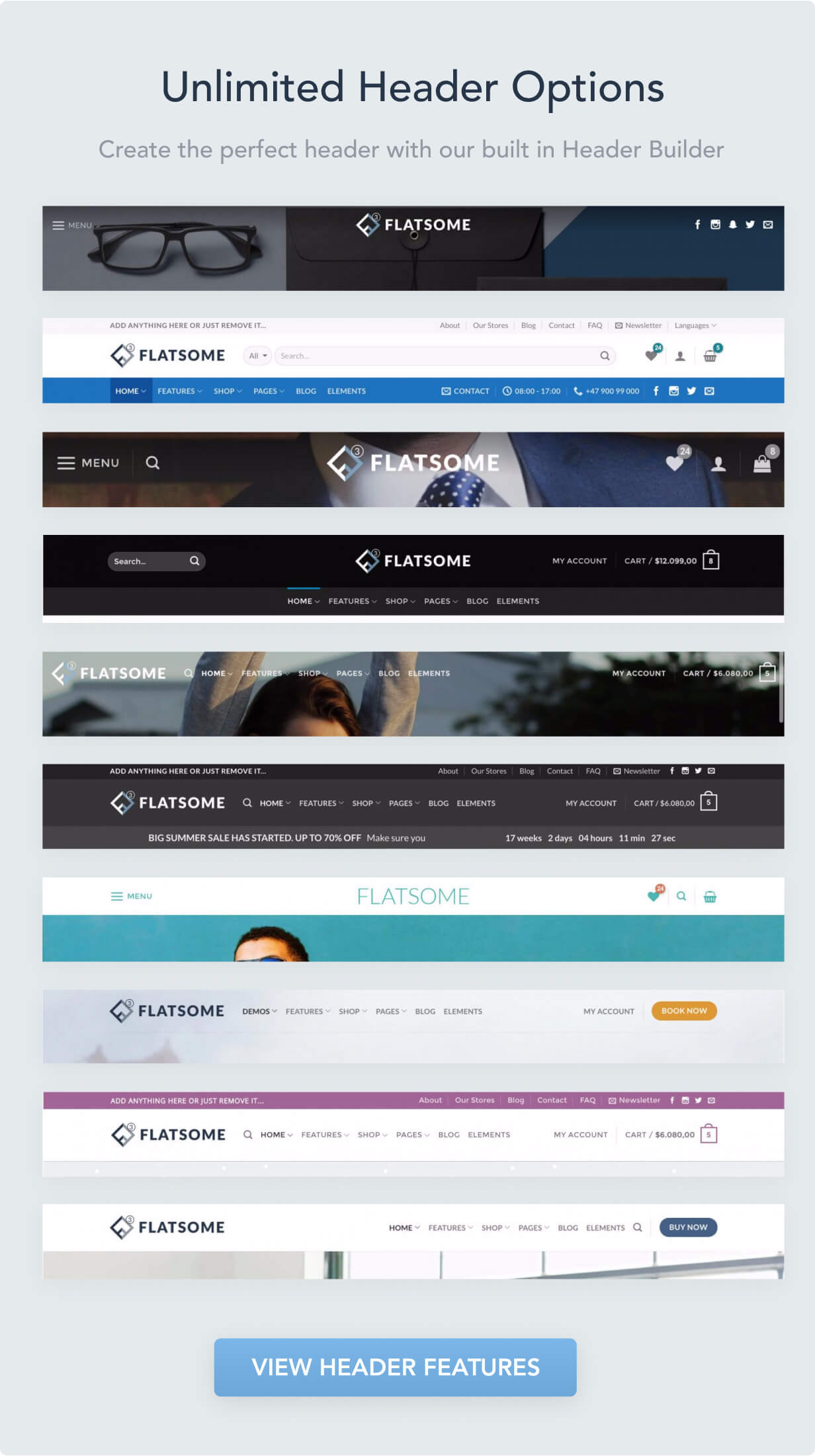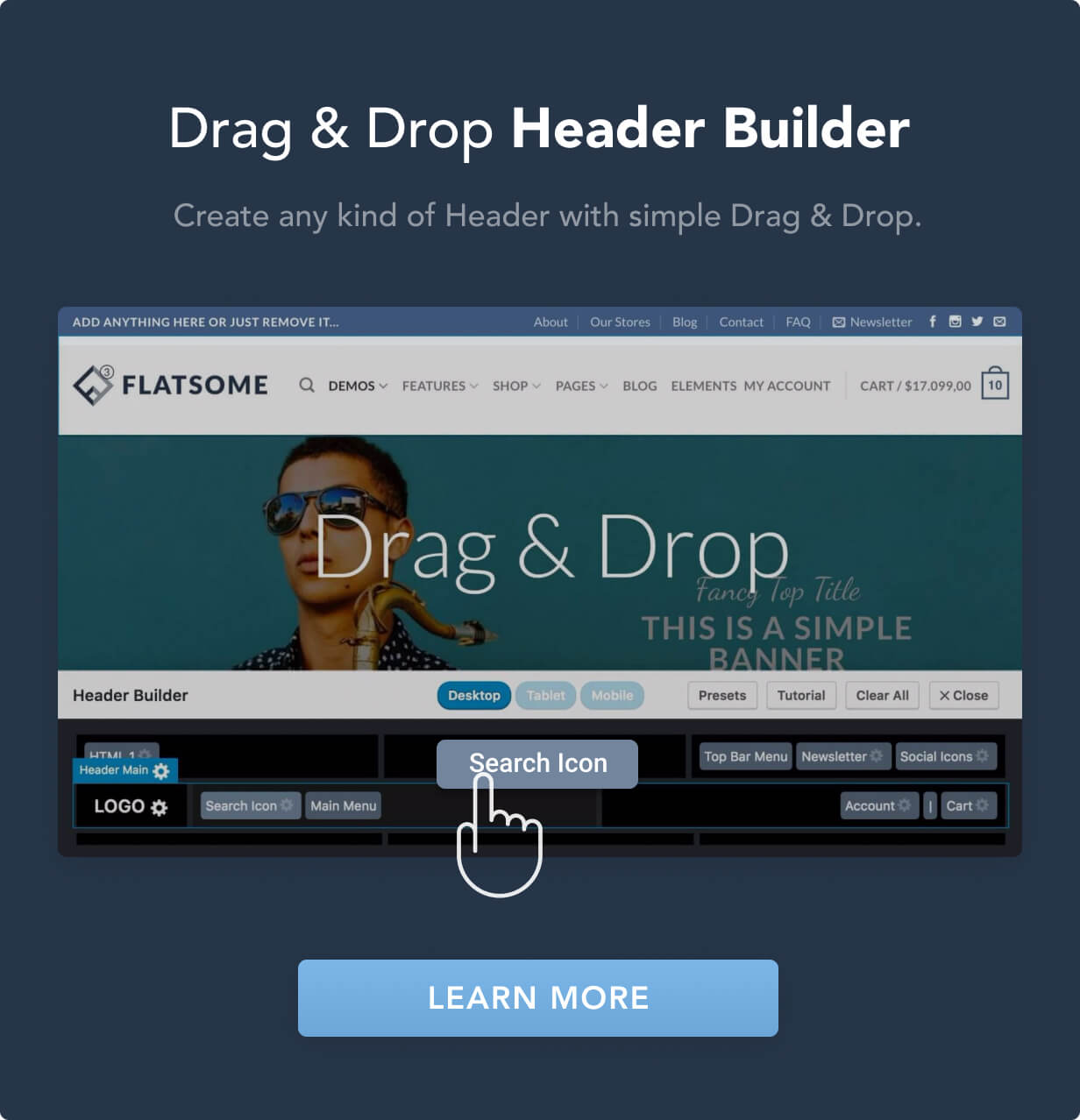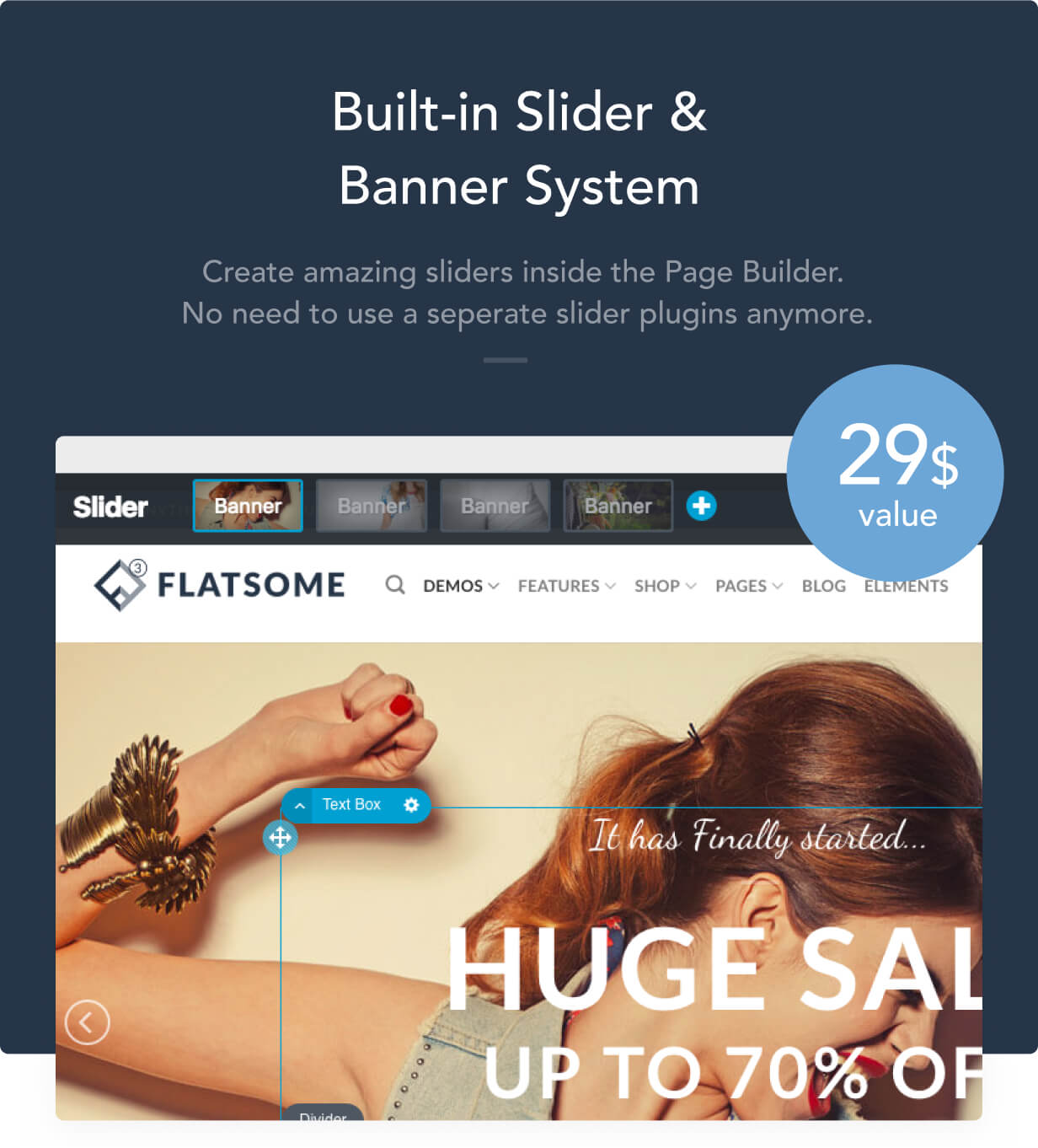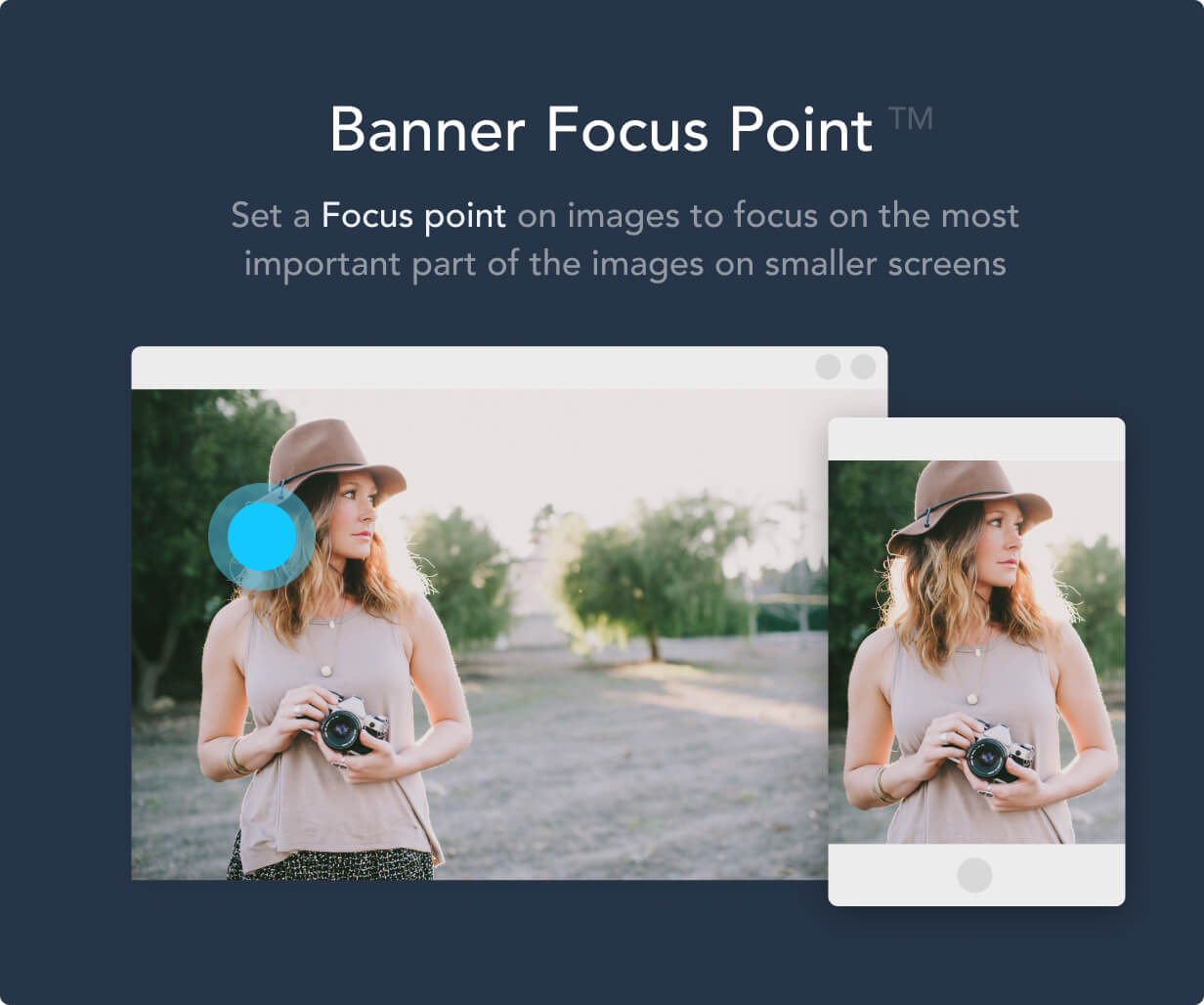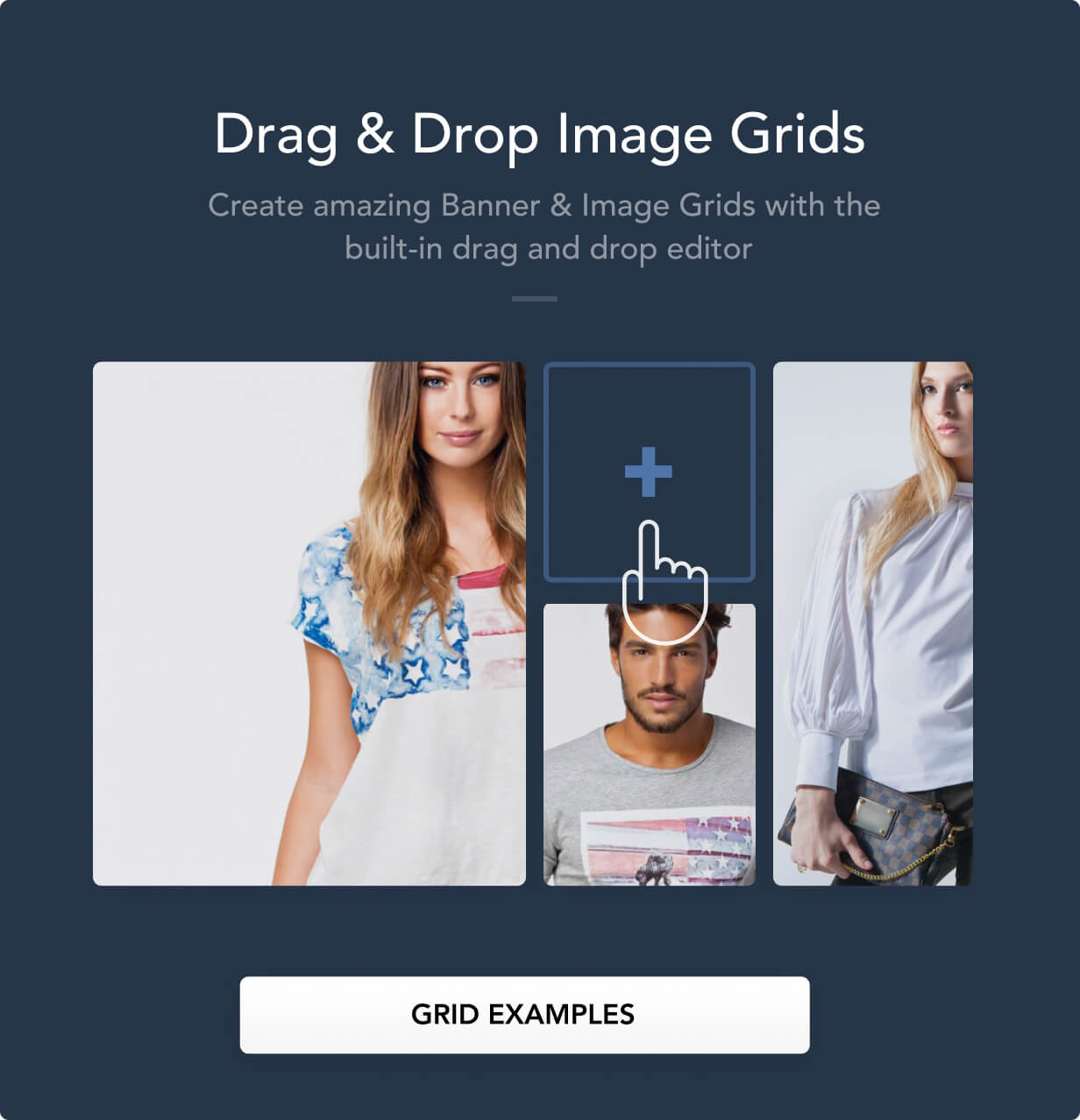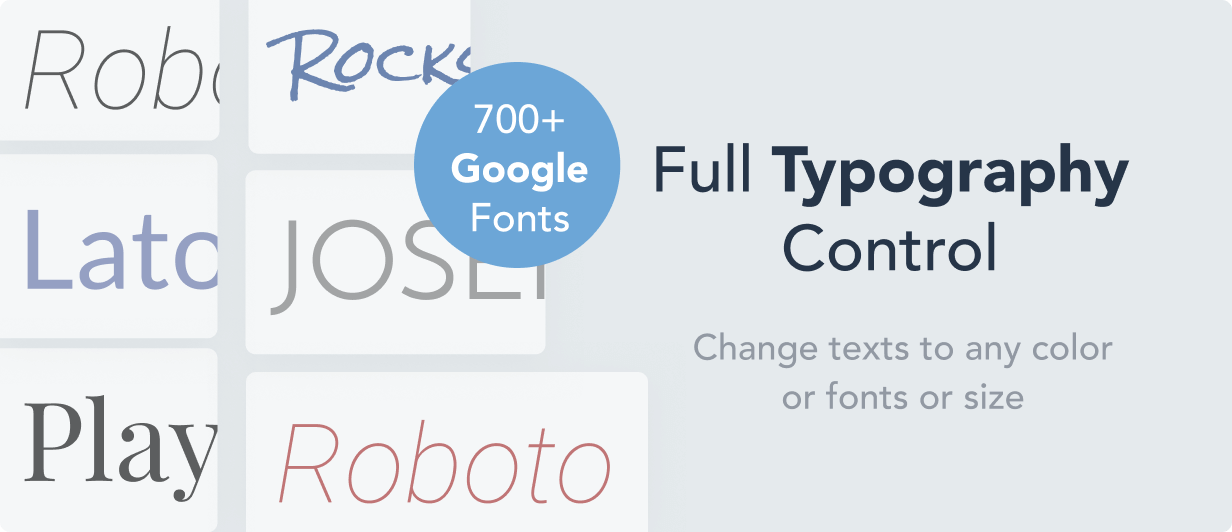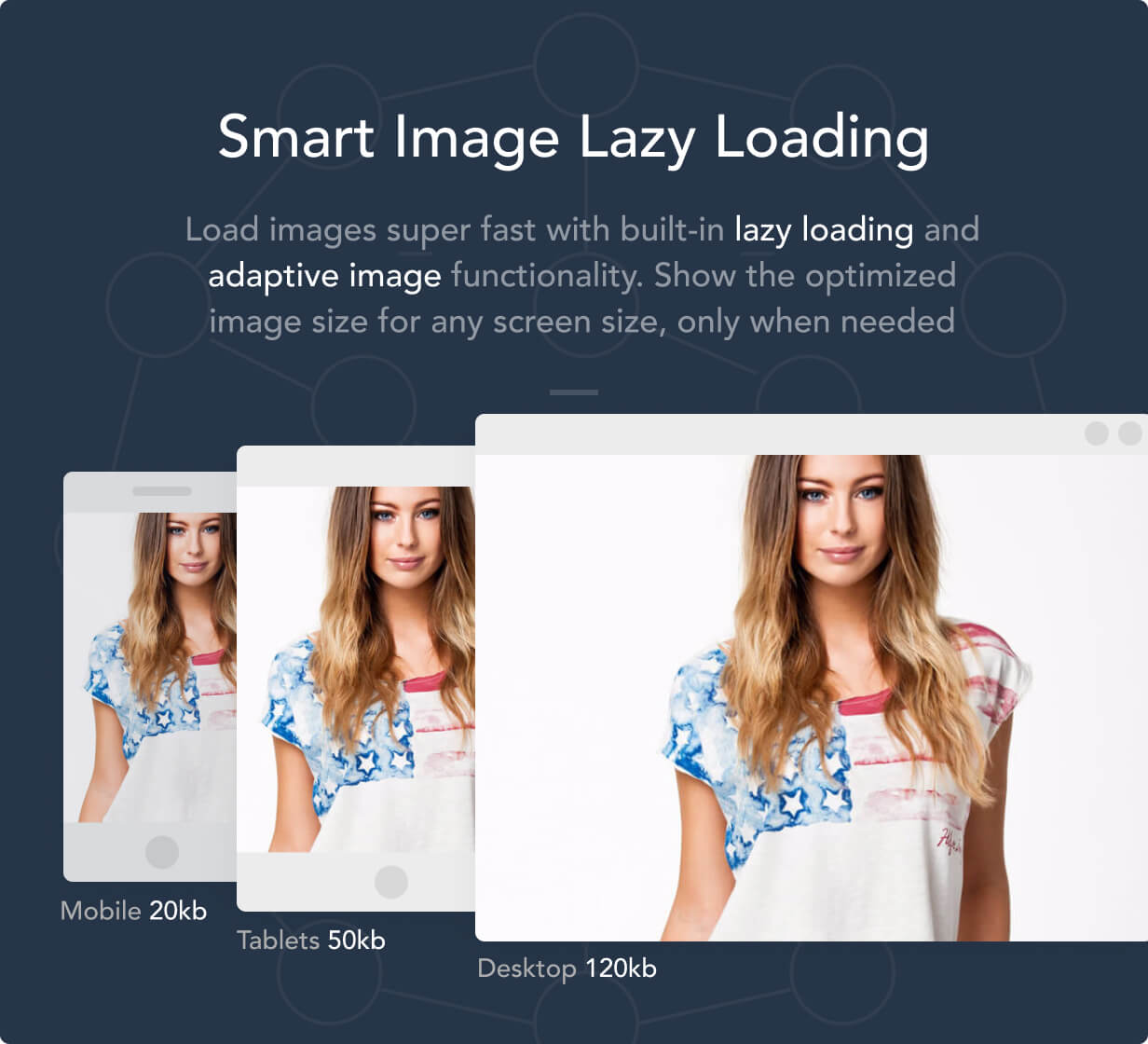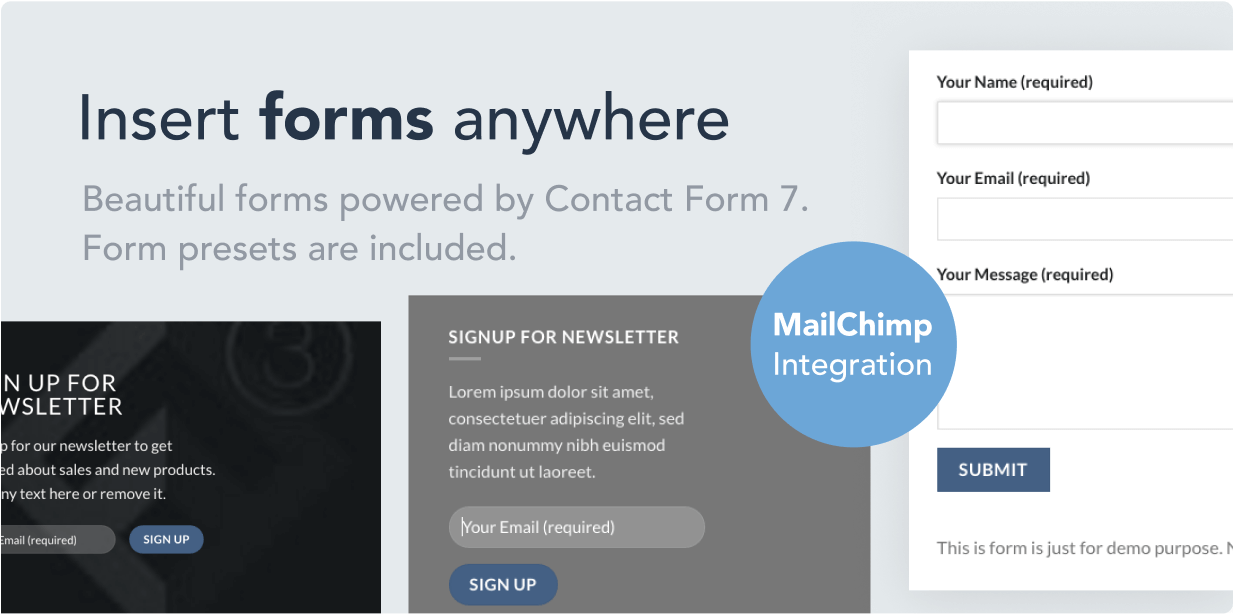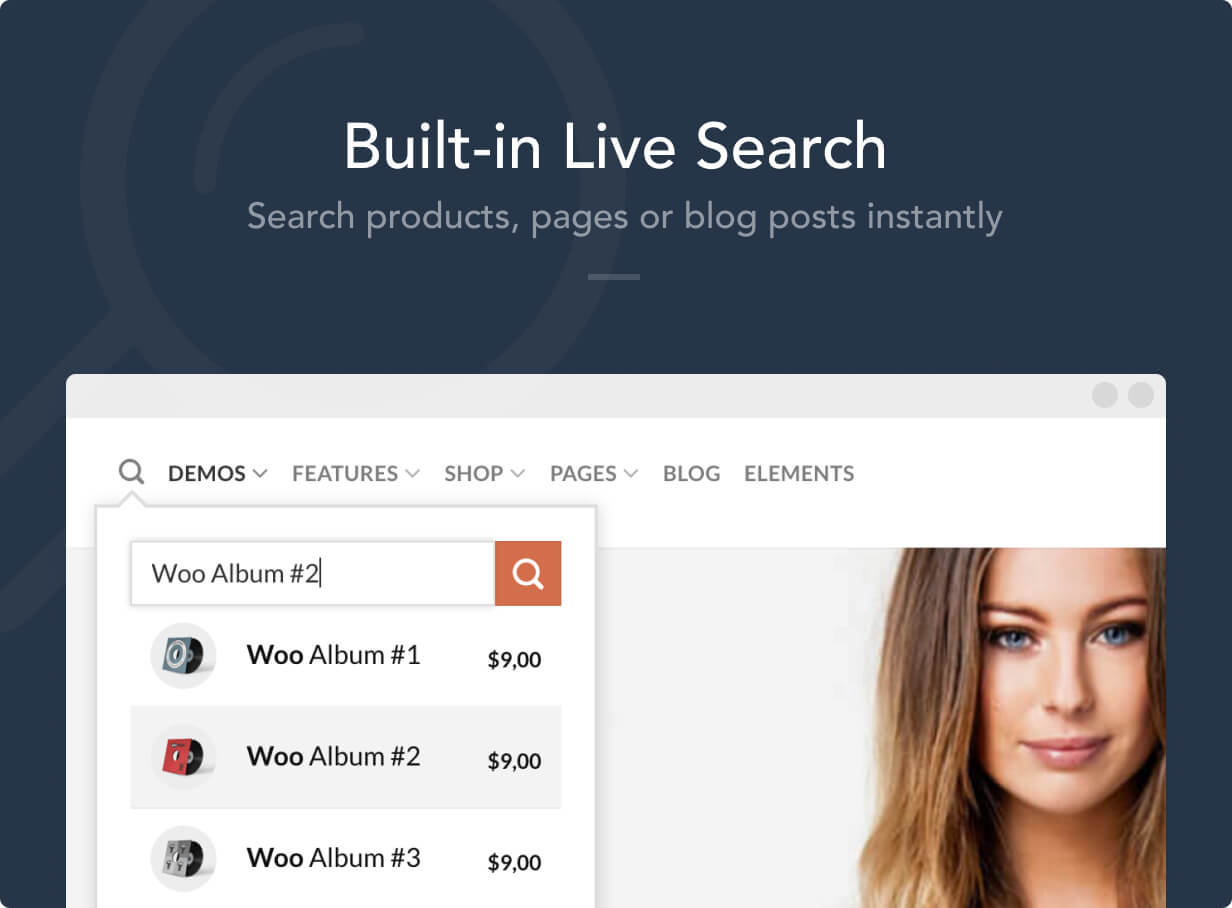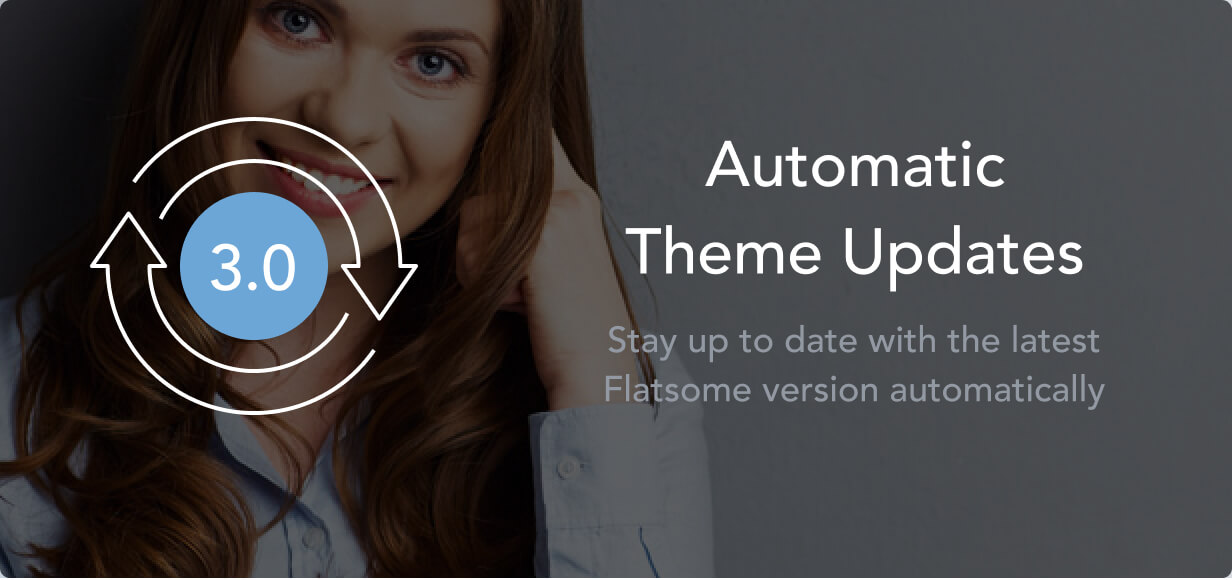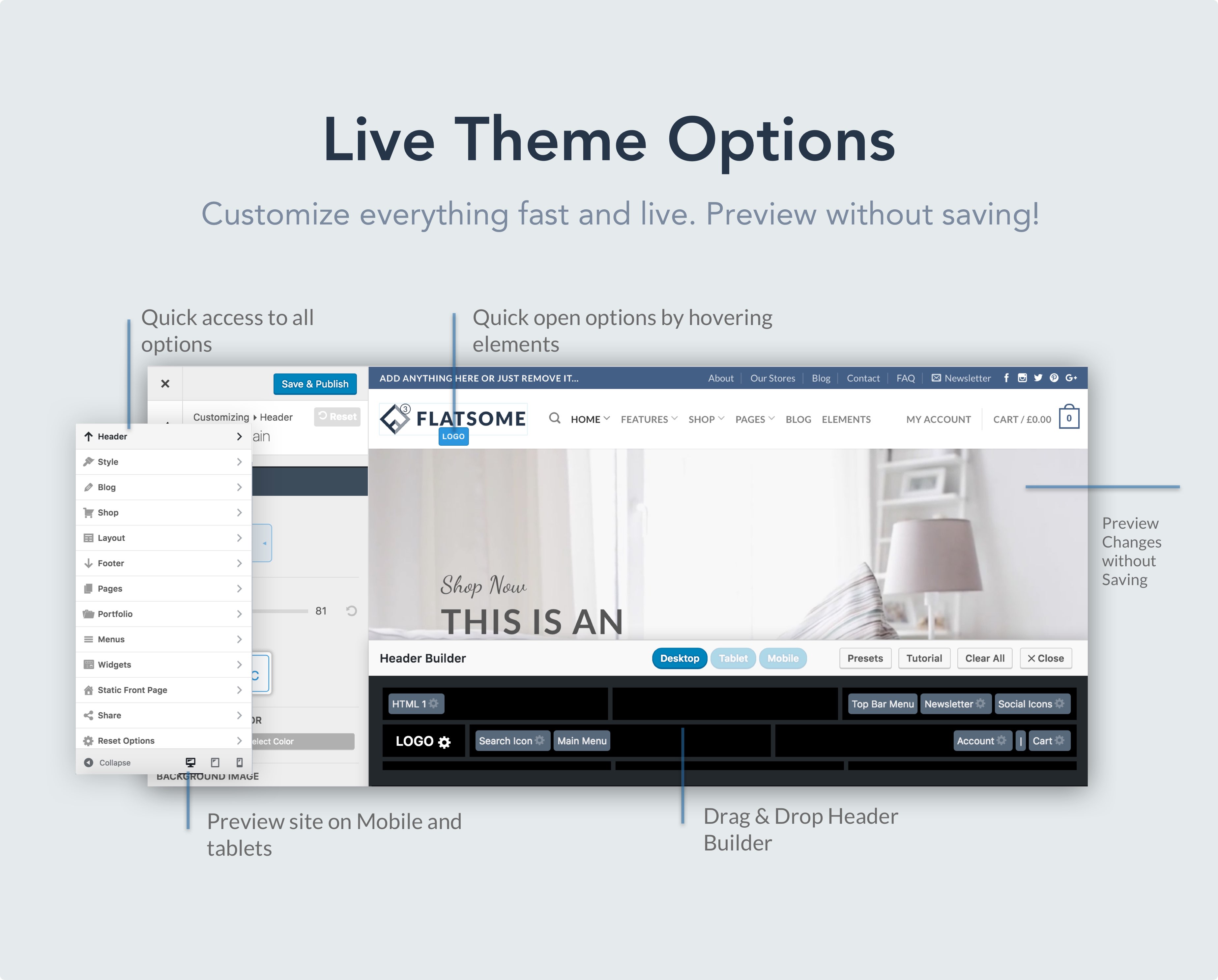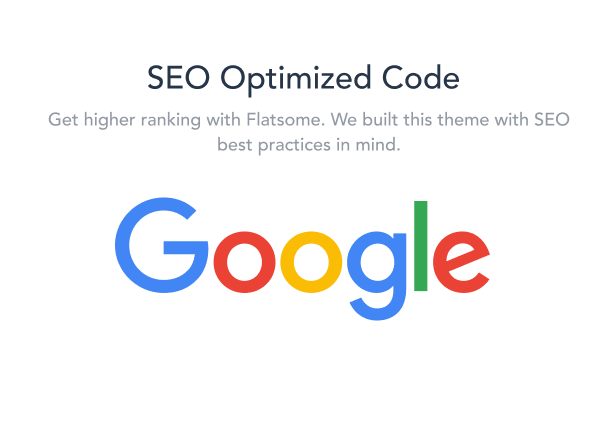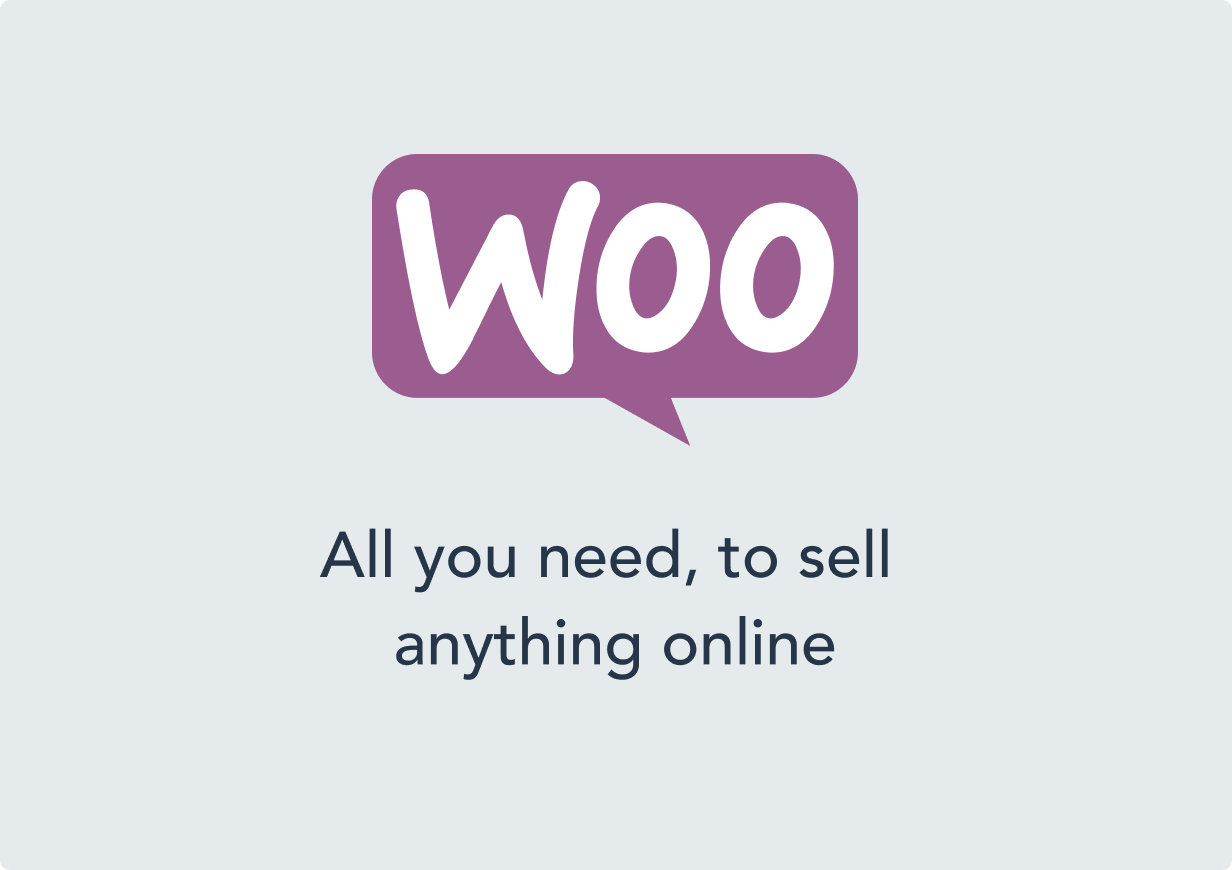 Flatsome is the Best Selling WooCommerce Theme Ever
Flatsome is the most used and trusted theme for any kind of WooCommerce Project. We always support latest WooCommerce versions so Flatsome is the safest theme for your project.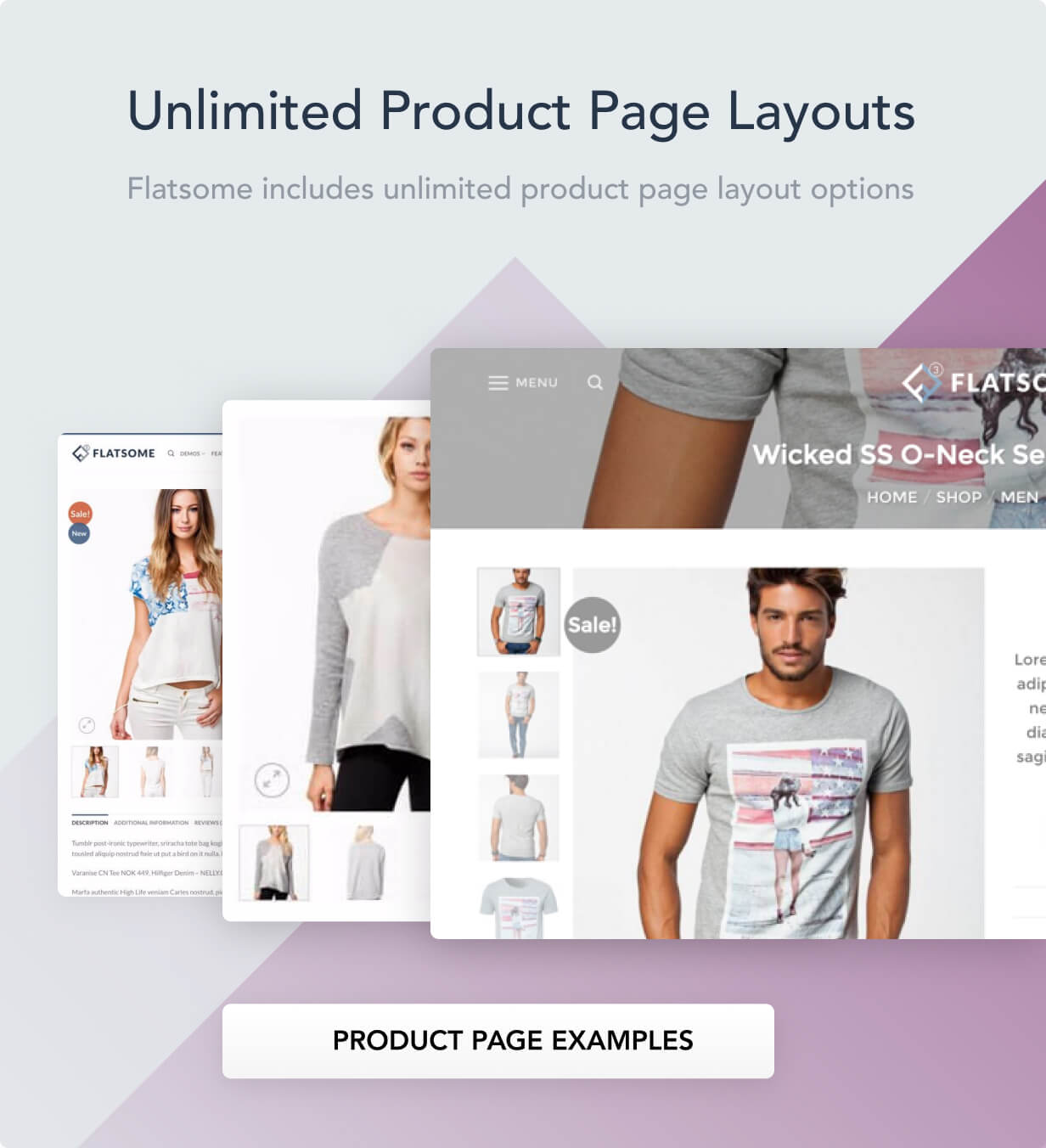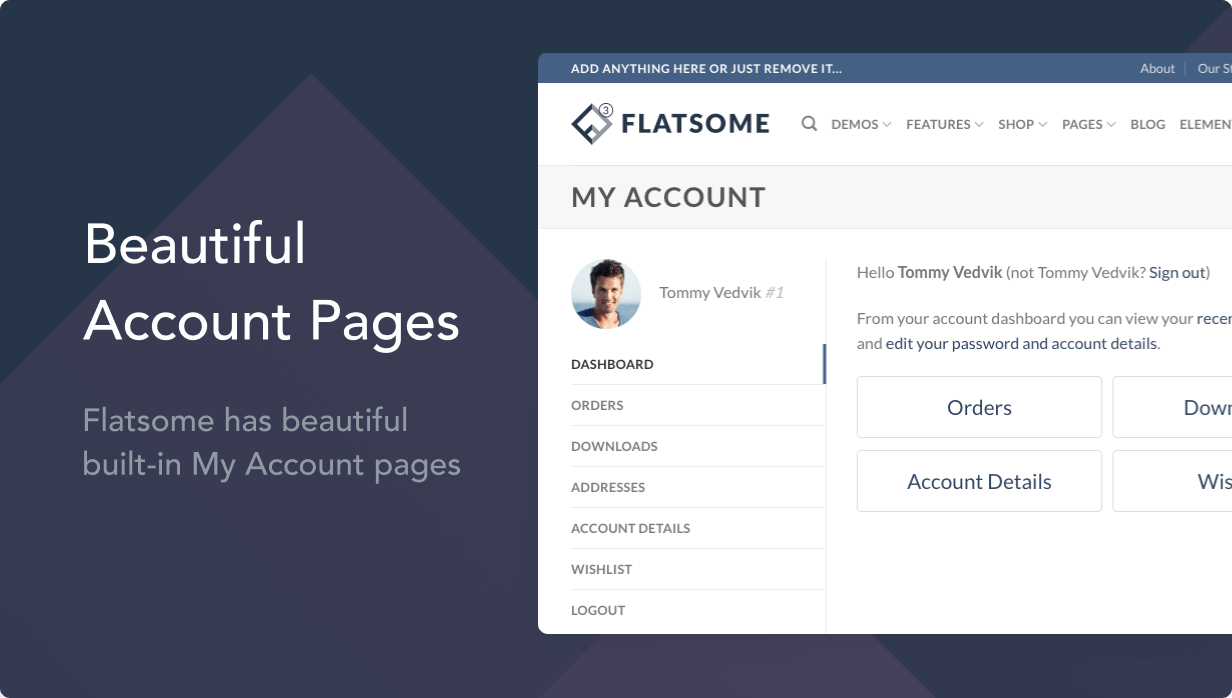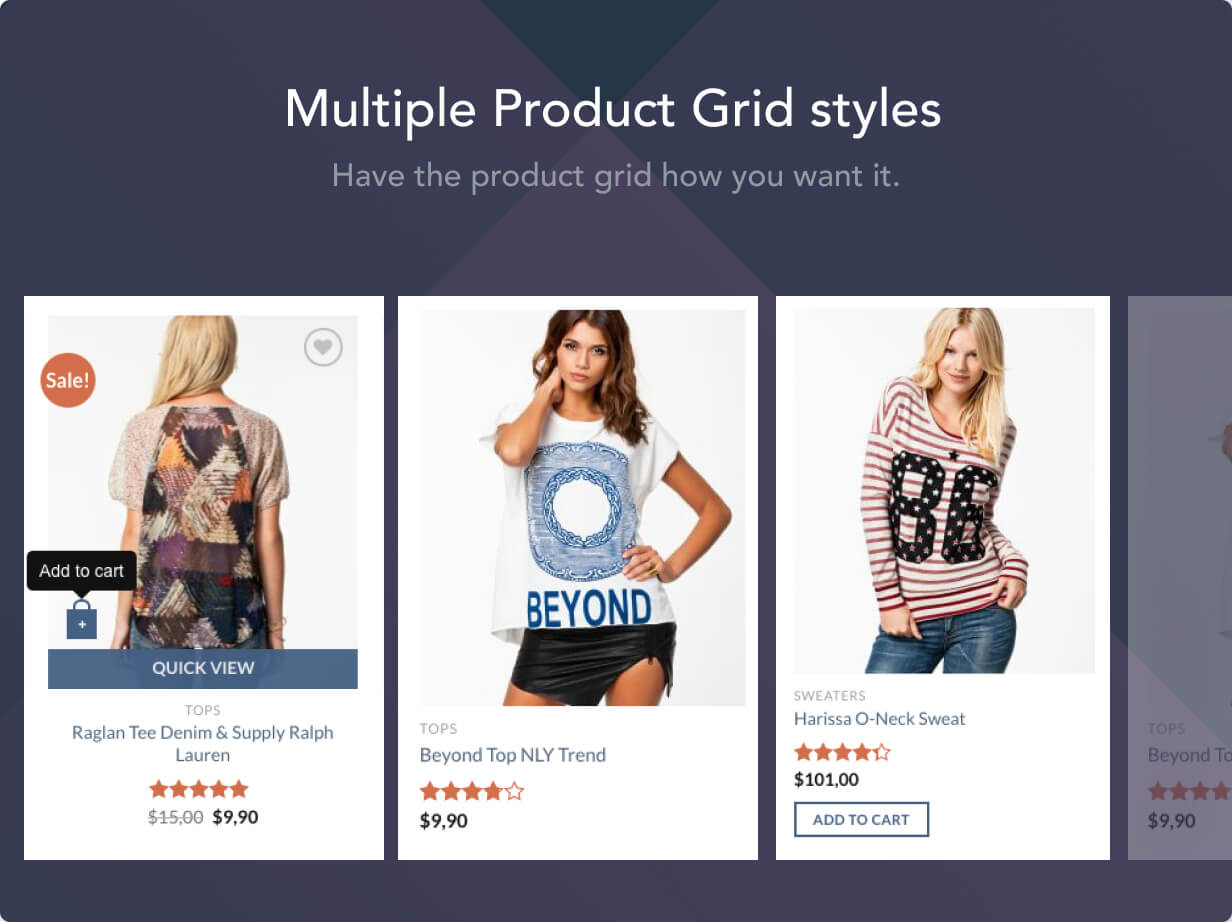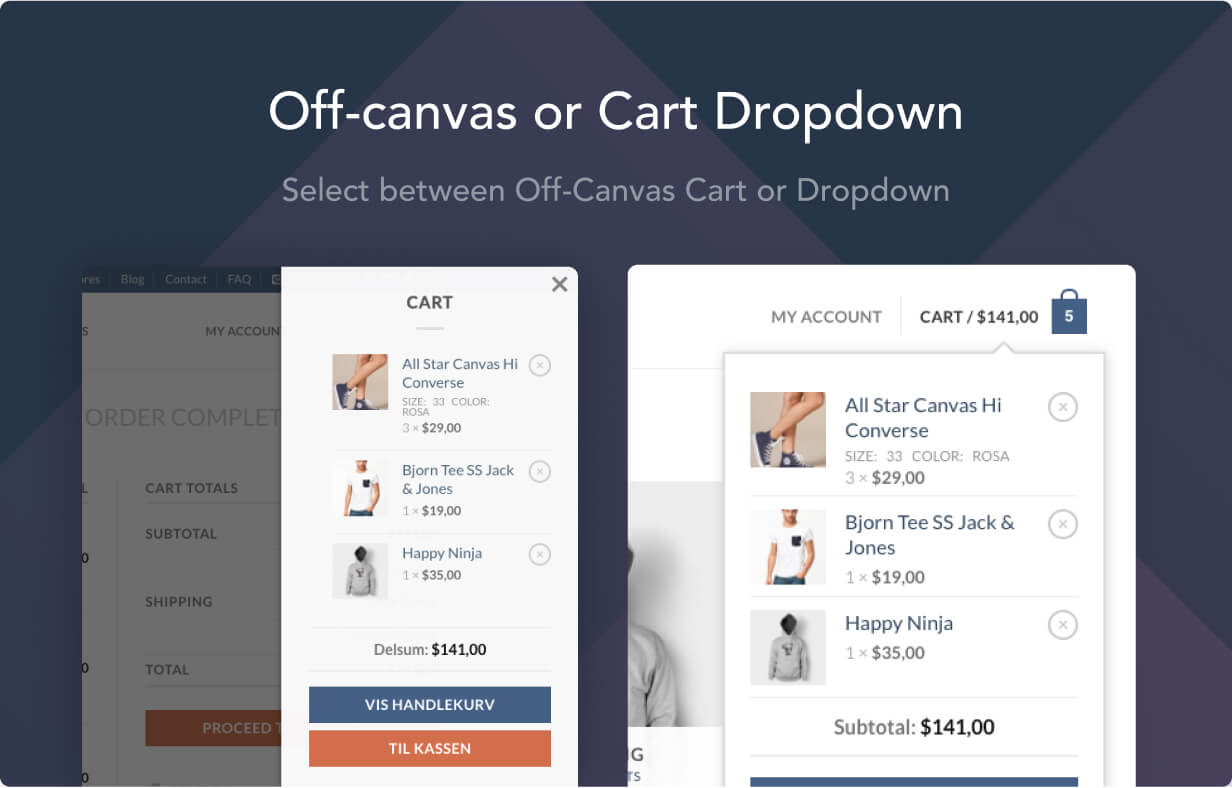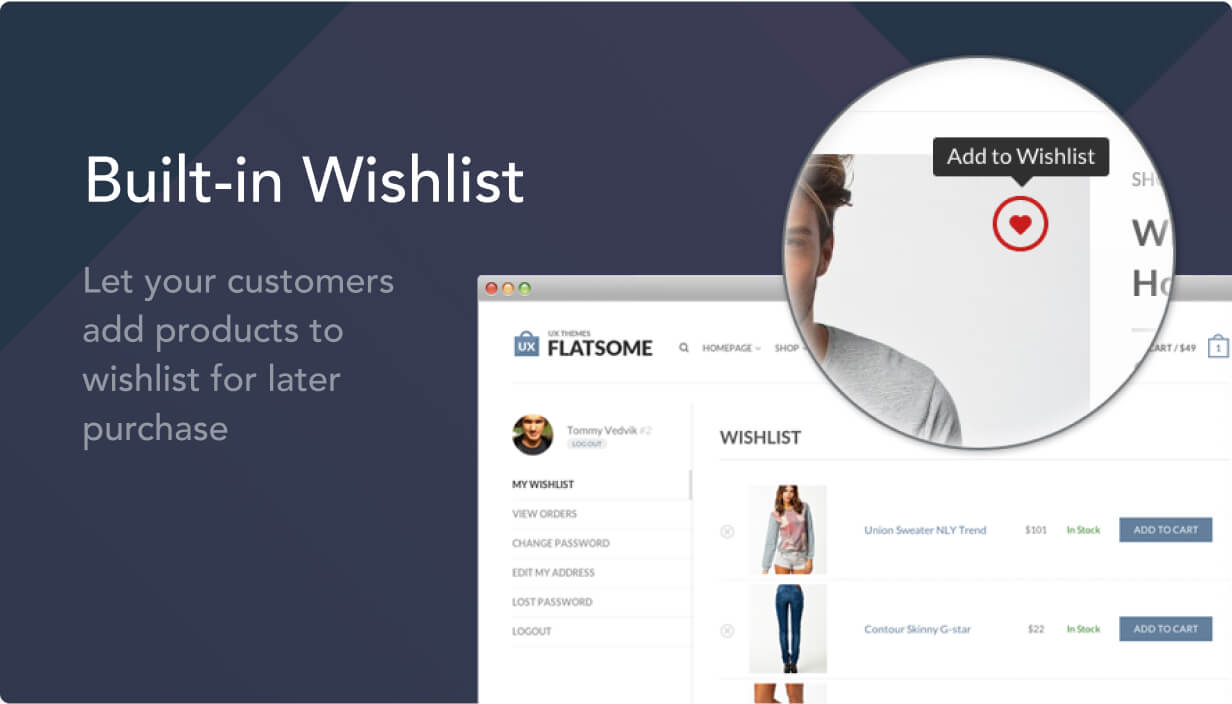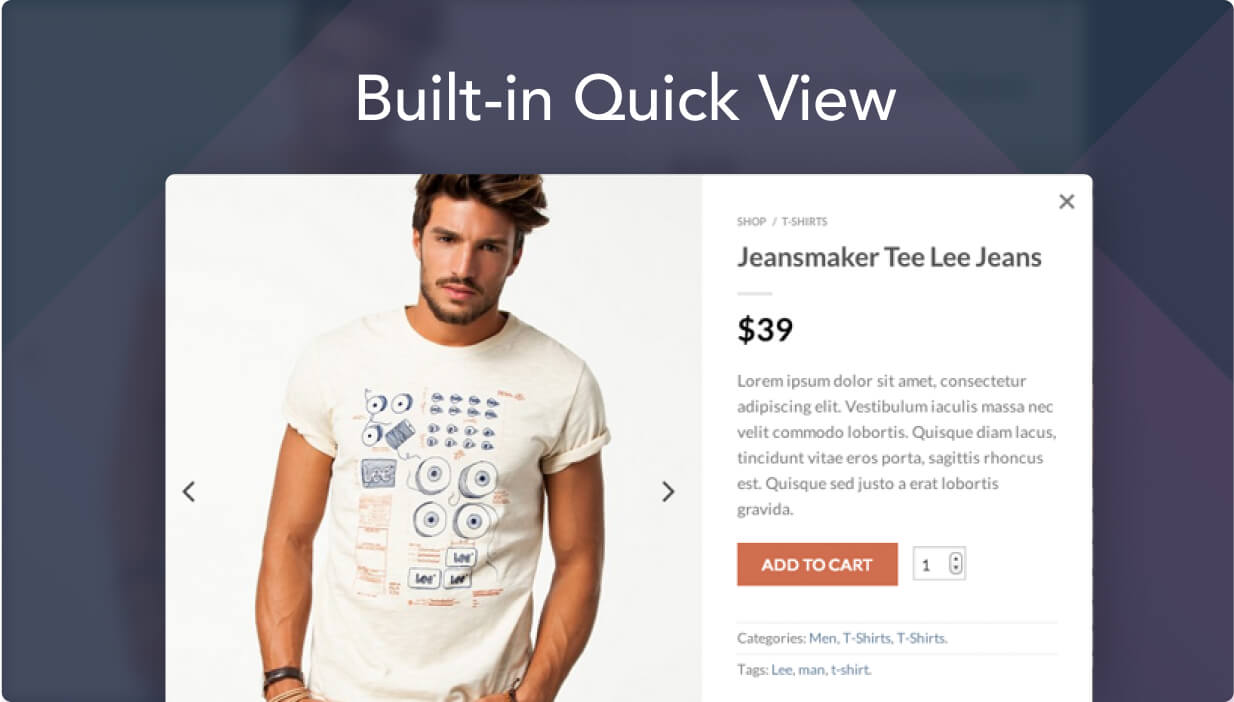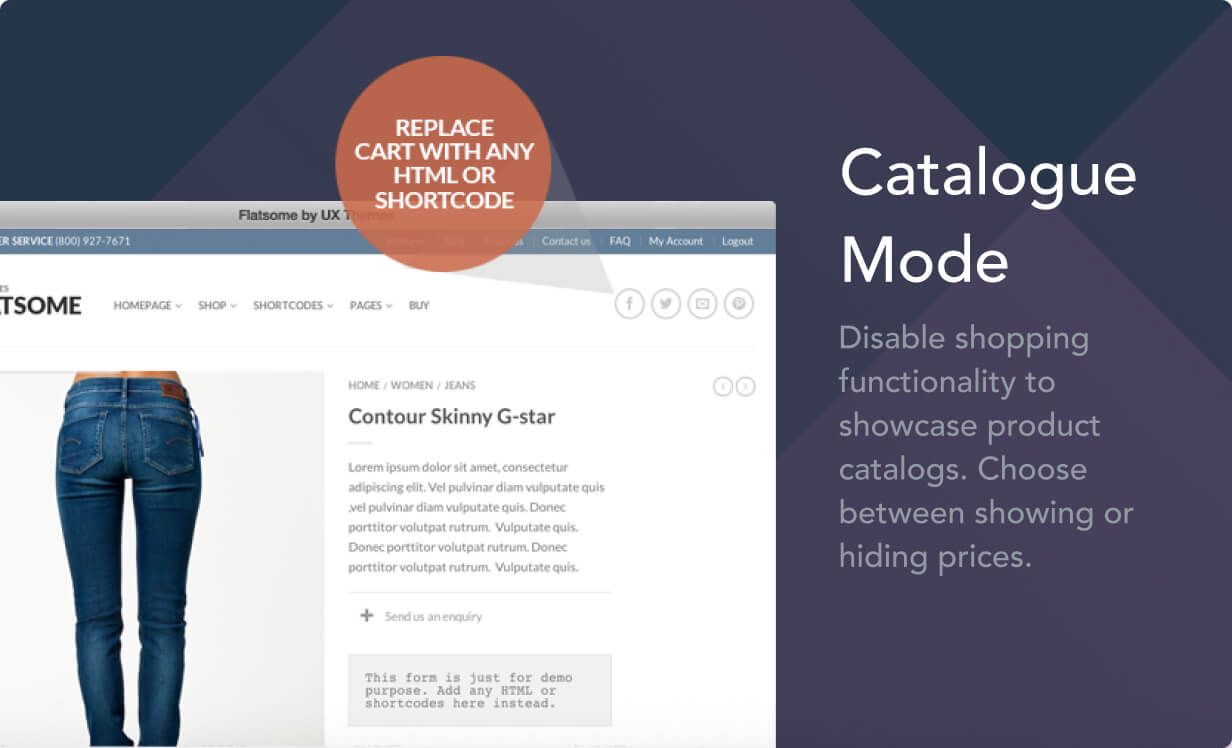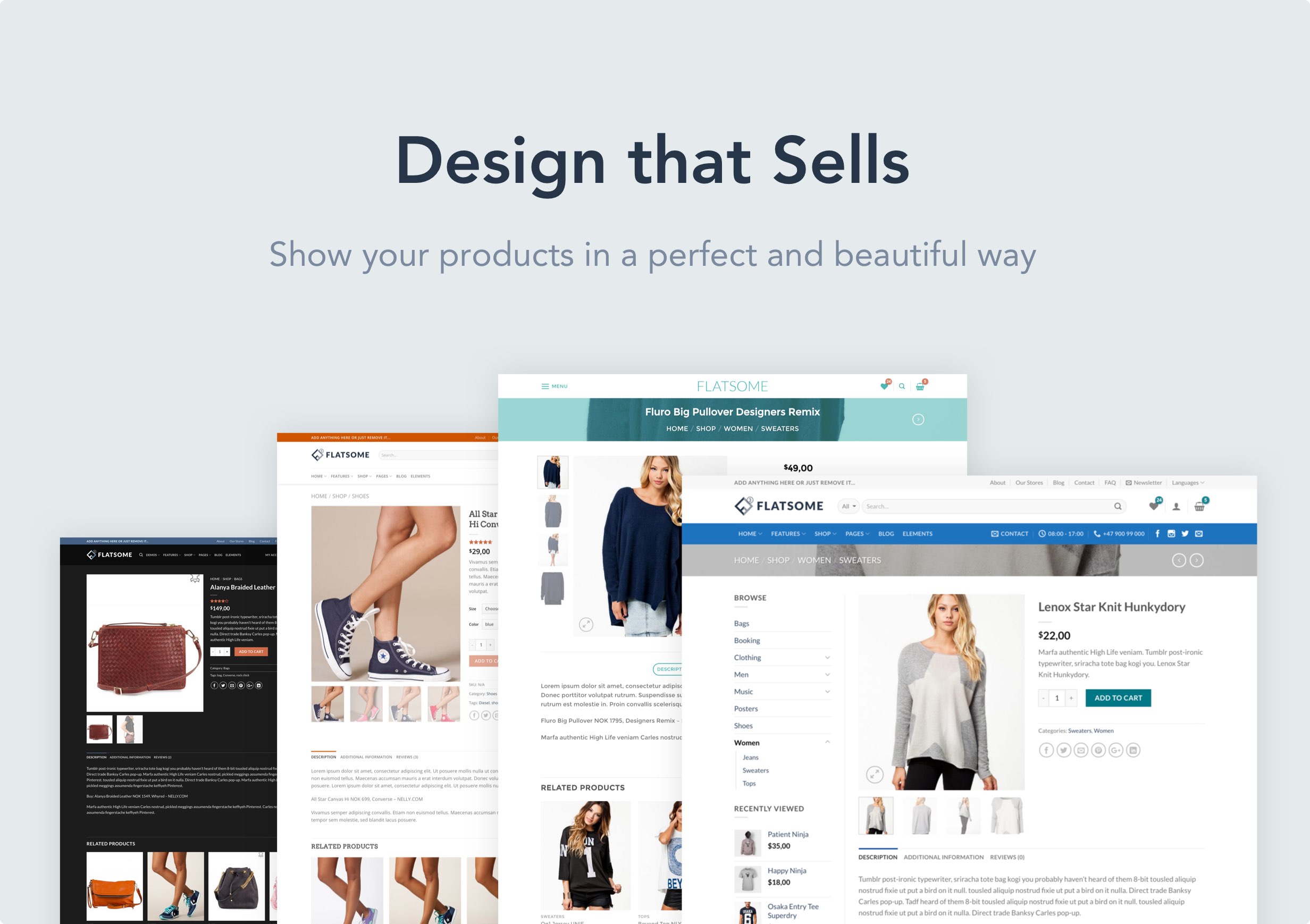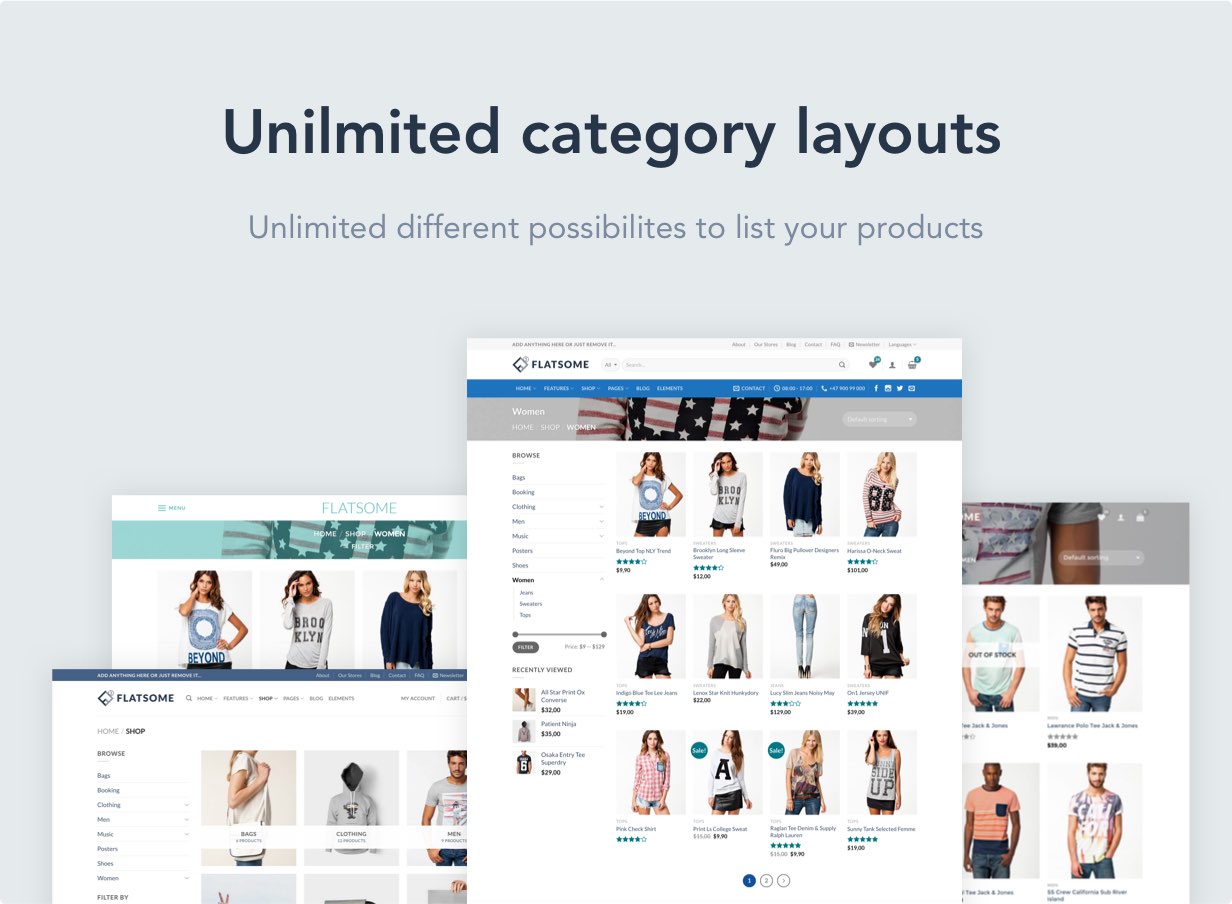 Main Features
Flatsome Overview
Free Lifetime updates!
WordPress 4.8+ Ready
WooCommerce 3.1, 3.2+ Ready
WPML Ready (.po files included)
SEO Optimised
Drag and Drop Page Builder
Online Documentation – http://flatsome.uxthemes.com/docs/
Supports Chrome, Safari, Firefox, IE8+
Catalog Mode Option (Hide cart and checkout functionality)
Easy Updates using Envato WordPress Toolkit
Child Theme included
Demo content included!
PSD files and assets included
Notes
* Product images or images used in sliders and banner examples are not included in this theme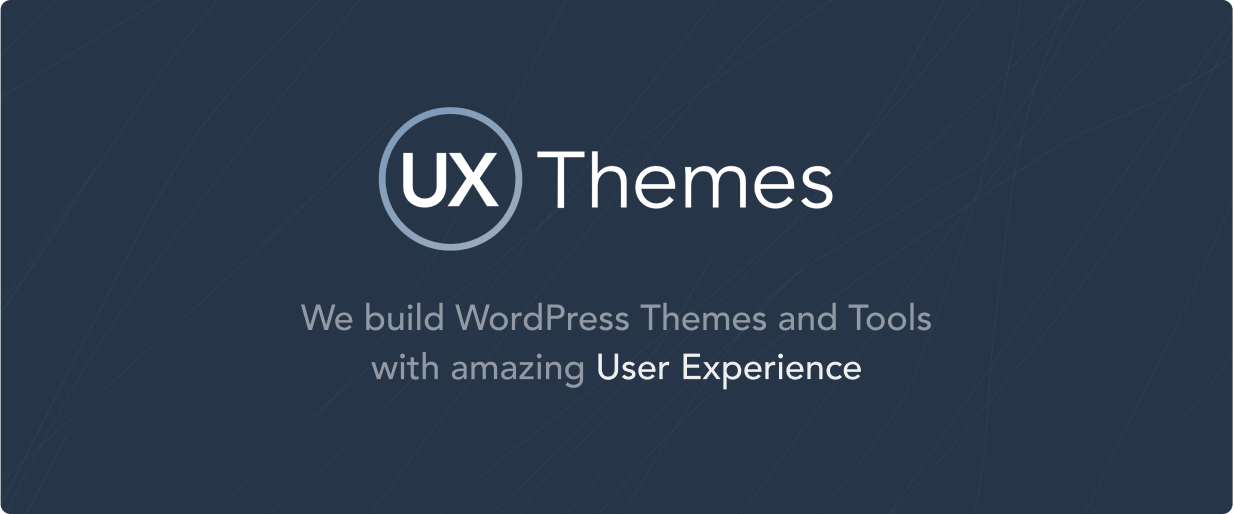 Changes
 --- 3.5.3 --- (15.03.18)  FIXED: Instagram has returned invalid data (due Instagram API change). FIXED: Equal image height setting did not render images when its height was untouched. FIXED: Share shortcode now properly links the shop if used on this page. FIXED: Duplicated result in search if product title contains the SKU. FIXED: Portfolio related posts were displaying posts from all categories. FIXED: Query Monitor missing style notices. FIXED: PHP error on double child theme install.  TWEAK: Ubermenu integration will now use mobile menu if assigned so.  --- 3.5.2 --- (26.02.18) FIXED: Outdated WooCommerce 3.3.3 files. FIXED: Better compatibility with new WooCommerce 3.3+ image sizes. FIXED: Infinite Scroll - did not render images in some cases (Safari). FIXED: Disabling guest checkout hided create account field. FIXED: Floating labels were not visible dark mode. FIXED: WP-CLI profiler not been able to profile. FIXED: Cart style 'link only' setting now reflects on mobile. FIXED: PHP notice for plugin recommendation. FIXED: PHP notice on uncropped thumbnail images with lazy loading. FIXED: Live refresh of navigation and alt font setting in customizer did not work.  Change: Moved "Shop" panel into the new "WooCommerce" customizer panel Change: Removed "Regenerate Thumbnails" from included plugins. WooCommerce 3.3+ has built-in support for image regeneration. Change: Removed "Nextend Google Connect" from included plugins. We now only include "Nextend Social Login".  --- 3.5.1 (07.02.18) --- FIXED: Account signup field at Checkout was hidden. FIXED: Category images lazy loading for new WC 3.3 settings. FIXED: Hidden labels when floating labels enabled on some checkout plugins. FIXED: Sticky checkout sidebar glitches.  --- 3.5.0 (06.02.18) --- NEW: Infinite Scroll option for Products. NEW: Stacked image product layout option. NEW: Sticky sidebar option for Cart and Checkout. NEW: Floating label options for Checkout. NEW: Option to move "E-mail" field to top of Checkout. NEW: Header newsletter element auto popup settings. NEW: "Fade" option for Slider element. NEW: Bullet style options for Slider element. NEW: WooCommerce 3.3 compatibility.  FIXED: Search element style setting (when individual added). FIXED: Gallery element responsive column setting. FIXED: Adding a link to image box vertical style hided it's image. FIXED: Corrected mis-margin for scroll for more button. FIXED: Instagram auto slider and bullets settings. FIXED: Search results page did not show up if a custom "Shop Homepage Content" was used. FIXED: Select Image button event for FF. (for WP editor shortcode) FIXED: Slider bullet style setting. FIXED: Various CSS improvements.  TWEAK: Improved mobile cart. TWEAK: Improved integration with Sensei. TWEAK: It's now possible to set map color to no color. TWEAK: Mini cart (dropdown/off canvas) is now disabled on cart and checkout.  UPDATED: Russian translation (Shopping Cart).  INFO WooCommerce 3.3: - Has integrated thumbnail regeneration, this makes the Regenerate Thumbnails technically obsolete from this version. - Product image size settings are now in the customizer (check these new settings!), thumbnails will be regenerated when changing them. - The category widget will show a new category 'Uncategorized', enable 'Hide empty categories' in the widget to hide it. 
 --- 3.4.3 --- NEW: Added option to use default WooCommerce slider. NEW: Loading/processing spinner on mini cart and checkout. NEW: Parent custom menu link in mobile menu can now be used as dropdown with an anchor.  FIXED: Add to cart button loading spinner on incorrect quantities. FIXED: Instagram element: Incorrect URL signature. FIXED: Shipping calculator reveal animation. FIXED: Text Box padding and margin responsive settings. FIXED: Product wishlist icon appearing on top of header in some cases. FIXED: Product gallery now resets back to main image when clicking 'Clear'. FIXED: Custom product page off canvas product/shop sidebar. FIXED: Empty bottom header for desktop when adding an element only in mobile mode. FIXED: Main hover color now reflects without saving main link color first. FIXED: Content background transparency setting. FIXED: Background CSS output on boxed/framed layout. FIXED: Wide gallery style, now includes after/before add to cart settings. FIXED: Live search keywords with apostrophe, didn't return results. FIXED: Horizontal scrollbar flicker on overlay menu (Windows, Chrome/Edge/FF). FIXED: Corrected media left thumbnail in section presets. FIXED: Alt attributes on language selector images. FIXED: Recent Posts widget options reveal. FIXED: Edge warning: Unexpected DOCTYPE.  UPDATED: German translation (Follow).  --- 3.4.2 (22/11/17) --- FIXED: UX Builder - Row backgrounds rendered white when no background was set in preview. FIXED: Product wide gallery style image sizes. FIXED: SKU didn't update in Quick View for variation SKU's. FIXED: Fixed WooCommerce 3.2 compatibility in Flatsome 2 (Old version)  --- 3.4.1 --- Maintenance Update!  NEW: WordPress 4.9 compatibility. NEW: Option to remove 'Home' from shop breadcrumb (back from being gone). NEW: Logo Element - Option in builder to add a image title. NEW: Option to enable/disable next/prev navigation on single blog posts. NEW: Option to choose link target for header buttons. NEW: Breadcrumbs typography option Uppercase/Normal. NEW: Phone icon to follow icons and team member icons.  FIXED: UX Builder - Empty text editor content when choosing a text element from hierarchy panel. FIXED: Compatibility with Bulk variations plugin. FIXED: Safari auto scroll checkout page issue. FIXED: Widget titles setting - Uppercase/Normal. FIXED: WooCommerce warning when using the add to cart icon for a grouped product. FIXED: Product List element products by ID limit. FIXED: Search results page will not show 'SHOP HOMEPAGE HEADER' custom content anymore. FIXED: Youtube API loaded even when no video was present on the page. FIXED: Scroll To, scrolled in horizontal direction on some cases in IE and Edge. FIXED: First product gallery thumbnail behavior when selecting variations that have an image of their own. FIXED: Payment icons shortcode can now contain more then one icon when writing the shortcode manually. FIXED: Multiple underscores should now work as expected (e.g. links or Instagram names) FIXED: Custom filter text setting will now also reflect on single product page.  DEV: Added 3 new custom hooks for custom product page. DEV: Added hook 'excerpt_more' to change [...] on blog excerpts. 
 --- 3.4.0 (16/10/17) --- NEW: Release of Flatsome Studio. Hundreds of pre-made sections and pages for UX Builder. NEW: Custom Product Page editor! Create custom product page layouts by using UX Builder. NEW: Option to force equal image heights on category pages and set desired height. NEW: Option to choose sale bubble % output format. NEW: My Account page header contains current endpoint label underneath the title. NEW: Icon Box now contains a link target setting. NEW: Options to hide meta data on single blog posts.  FIXED: WooCommerce 3.2 compatibility. FIXED: Multiple banner youtube playback on single page (only one would start playing before). FIXED: Search field got focus on page load. FIXED: Portfolio, filter alignment 'left' hided the filter. FIXED: Proceed to checkout button now reflects on Shop Colors setting. FIXED: Instagram element tablet/mobile responsive column setting. FIXED: Image element responsive width setting. FIXED: Custom Cart icon image label count now updates. FIXED: Archive Product Box grid style 3 display. FIXED: IE improvement on Portfolio filtering. FIXED: Video playback in IE and Edge. FIXED: Improved Sale percentage variation calculation. FIXED: Block PHP notice on 404 page. FIXED: Edit comment section PHP Notice. FIXED: Various CSS improvements.  CHANGED: Live search results are maxed to 100. CHANGED: Newsletter header element label setting is now always accessible, also when choosing a block. CHANGED: Newsletter header element settings will be shown again when no block is chosen. CHANGED: Made it easier to override many functions inside /inc folder in a Child Theme. 
 --- 3.3.9 (18/09/17) --- NEW: Orderby and Order options for the Pages Element. NEW: Buttons can now contain sms:// links. NEW: Live SKU search will also search for variations. FIXED: Coupon and login box full width issue on simple checkout template. FIXED: Javascript issue with IE. FIXED: Improved Edge cases with srcset. FIXED: Blurry fancy underline in chrome. FIXED: Card notices will now appear in the same place. FIXED: Sale Bubble showed -0% in some cases. FIXED: Improved compatibility with 3th party responsive frameworks. FIXED: Removed UX Builder edit links on Posts Page (Blog page). FIXED: Overlay color and padding for mobile/tablet for Section Element did not reflect on live site. FIXED: Text background color and padding for Gallery Element did not reflect on live site. CHANGED: Made it easier to override many of functions inside /inc folder in a Child Theme.  --- 3.3.8 (22/08/17) --- MAINTENANCE UPDATE  NEW: Instagram and Google+ option for Team Members. NEW: Maintenance admin notification. NEW: Pinterest icon in title element. NEW: Category filter custom text option. FIXED: Cart Qty buttons did not work after updating cart. FIXED: Newsletter duplication when header element was added to both desktop and mobile/tablet. FIXED: Scr